Police Discover Their Body Camera Programs Don't Have To Be Good To Snag Federal Funds
LAPD offers little by way of public accountability and gets $1 million anyway.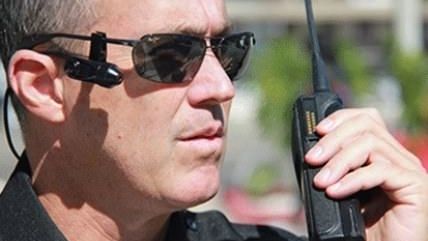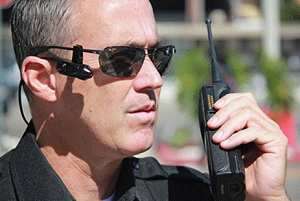 Earlier in the year the Department of Justice announced $20 million in grants would be available for law enforcement agencies to buy body cameras and provide training for their officers. At the time, I noted it as a potential positive development but warned to keep an eye out for the actual policies law enforcement agencies implement. Body cameras don't exactly do much good if what they capture is kept secret from the public.
I used the Los Angeles Police Department's proposed plans as a warning. At the time former Reason Assistant Editor Matt Feeney (now at the Cato Institute) took note that L.A.'s proposed plans would allow officers to review the body camera footage before being interviewed by investigators in incidents where police behavior was an issue. Because of these practices, the American Civil Liberties Union dropped support for the city's camera program.
Even further, LAPD Chief Charlie Beck said that the department would not release body camera recordings unless ordered to do so by a criminal or civil court and would consider body camera footage evidence protected from disclosure under California's public records law. This pretty much goes exactly against the reason why the Department of Justice was funding the body camera program in the first place. This system offers very little transparency unless a judge orders it.
So when Los Angeles turned to the Department of Justice to try to get a chunk of that $20 million in grants, the ACLU said, "Wait a minute!" They sent an 11-page letter to the Department of Justice requesting the funding be denied. Via The Los Angeles Times:
"We believe that the LAPD's policy does not promote — and in fact undermines — the goals of transparency, accountability and creation of public trust that body-worn cameras should serve," senior staff attorney Peter Bibring wrote.

"Accordingly, we respectfully request that the Department of Justice deny LAPD's request for funding and instead direct federal support of body-worn cameras to agencies whose police align more closely with the objectives of the program and a better promise to build public trust," he continued.
Their complaint fell on deaf ears. Earlier this week the Department of Justice announced that the department would be getting $1 million in funds (that's five percent of the total amount being offered) to buy more body cameras.
What a terrible message that sends to law enforcement agencies. Los Angeles took a tool that was intended to increase transparency about police behavior (and better address accusations of misconduct) and did the opposite. Then they asked for money from a federal program that was created in the wake of a year of nationwide activism to demand more transparency and accountability for police misbehavior, but without any evidence the LAPD would be fulfilling its citizens' needs for more information.
And then, the Department of Justice gave them the money anyway. That's the part people need to remember. In all of this activism there has been a sense that the Department of Justice would come into cities like Ferguson, Missouri, and Baltimore, look at these police departments, and make them fix everything. This is what the Department of Justice thinks is fixing things.