Denver Initiative Allowing Marijuana Use in More Settings Is Nixed
The backers prefer to negotiate a solution with city leaders.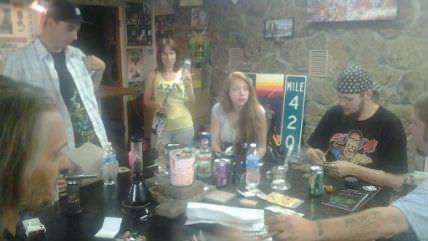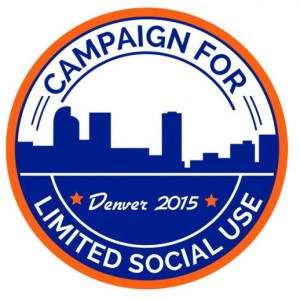 Last month the backers of a Denver initiative that would allow marijuana use in businesses open only to adults 21 or older submitted more than 10,000 signatures to the Denver Elections Division, plenty to qualify the measure for the November 3 ballot. Yesterday they said they are withdrawing the initiative before it is officially certified, preferring to negotiate a solution to the city's cannabis consumption conundrum with the Denver City Council and Mayor Michael Hancock.
Mason Tvert, an activist who also was a driving force behind Amendment 64, the initiative that legalized marijuana for recreational use in Colorado, told The Denver Post he thinks a satisfactory compromise can be reached. If not, the Campaign for Limited Social Cannabis Use can always go back to the ballot next year. "We're not approaching the withdrawal of this initiative lightly," said Tvert, who started the campaign with marijuana lawyer Brian Vicente, another Amendment 64 backer. "We believe that cannabis users deserve the freedom to congregate and socialize to the same extent as alcohol users."
City leaders don't seem to be ready for that. Although Amendment 64 promised to regulate marijuana like alcohol, Denver has prohibited cannabis consumption nearly everywhere except for private residences, even in members-only BYOC clubs.
The Post says "options could range from a narrow ordinance that allows private clubs to a more extensive law that would break new ground in Colorado by allowing patrons of some bars to vape inside or smoke outside, as the initiative proposed." Albus Brooks, a city council member who in 2013 helped modify an ordinance that would have barred people from using marijuana on their own porches and patios, said he is "committed to working on a broadly acceptable solution," adding that "we now have the time and ability to include all interested stakeholders to reach consensus on this important issue."
The city attorney's office, which negotiated the withdrawal of the ballot initiative, argued that it would "create a serious conflict with state law." It's not at all clear that's true. While consuming cannabis "openly and publicly" is still a petty offense punishable by a $100 fine, the meaning of that phrase is open to debate. Nothing compels Denver to read it as covering consumption in any business open to the public, and other municipalities have taken a more liberal view—including, counterintuitively, Colorado Springs, a conservative city where recreational sales are banned. In fact, since Amendment 64, which is now part of the state constitution, eliminated state and local penalties for marijuana use except in certain limited circumstances, Denver's excessively broad interpretation of "openly and publicly" is arguably unconstitutional.
I'm not sure that taking this issue to the city council rather than voters (or the courts) makes sense. A June survey by Public Policy Polling found that 56 percent of likely voters favored Tvert and Vicente's proposal; only 40 percent opposed it. The New York Times notes that the Colorado Restaurant Association was "adamantly against" the initiative, supposedly because of liability concerns. But the initiative would not have compelled businesses to allow cannabis consumption; it merely would have given them the freedom to do so. That freedom is guaranteed by Amendment 64 itself, which leaves "prohibiting or otherwise regulating" marijuana use to property owners.