Famous Twitter Troll James Woods Asks Service for Info on Less-Famous Twitter Troll
The great actor - and outspoken Obama critic - takes on the First Amendment.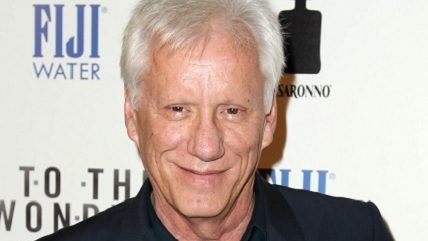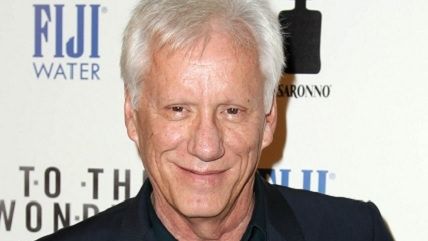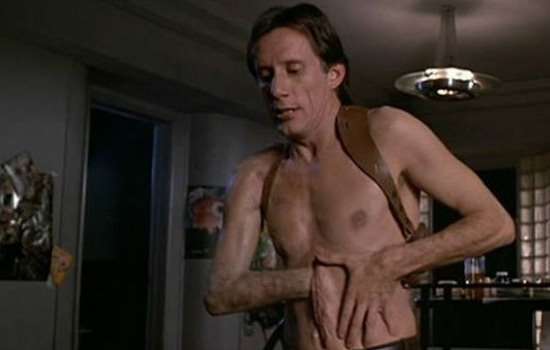 Over the weekend, The Hollywood Reporter published a story about actor James Woods' attempt to force Twitter to divulge information about a user known as "Abe List." List has at various points called the Ghosts of Mississippi, Videodrome, and Family Guy actor a "notorious coke fiend and registered sex offender," among other things.
Woods is suing List and another user for defamation and seeking $10 million for damages, says The Hollywood Reporter. His people are asking Twitter for information about the users' accounts, but the social-media site is not playing ball:
"The speech at issue appears to be opinion and hyperbole rather than a statement of fact," wrote [Twitter lawyer Ryan] Mrazik. "Further, the target of the speech is a public figure who purposefully injects himself into public controversies, and there has been no showing of actual malice. Attempts to unmask anonymous online speakers in the absence of a prima facie defamation claim are improper and would chill the First Amendment rights of speakers who use Twitter's platform to express their thoughts and ideas instantly and publicly, without barriers."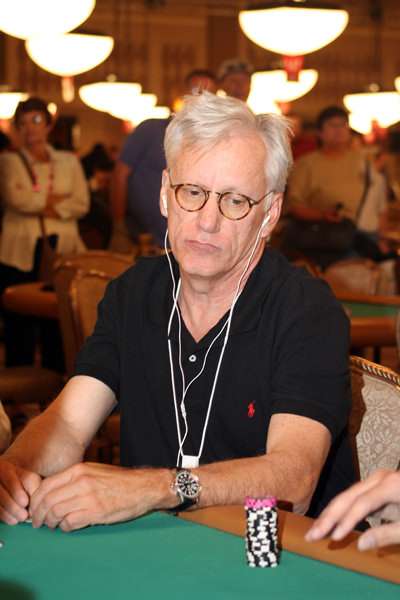 As a fan of Woods' acting (including the supremely underappreciated Best Seller) and a person interested in publicly right-wing celebrities, I follow Woods on Twitter. He's @realjameswoods and I highly recommend checking out his feed. It's filled with SMH messages about all the evils that Barack Obama is unleashing (The Daily Beast has dubbed him the president's "biggest Twitter troll") and hilariously dyspeptic and nasty exchanges with other Twitter users. Woods spends a fair amount of time extolling the virtues of limited government and the Constitution, so it's kind of weird to see him using the courts to fight back against nasty comments directed his way. He gives as good as he gets, and he gives and gets a lot. Generally speaking, that's how it should be, right?
Abe List—whoever that is—is being represented by Ken White, the proprietor of the excellent Popehat legal blog. Regular readers will recognize White as the person who pierced the veil of secrecy surrounding Reason's run-in with a federal subpoena asking for commenter information.
Here's the Reporter on White's involvement:
With nods to Woods' own postings ("Put down your crack pipe," Woods once tweeted to a follower; "I wouldn't want you to spend your precious crack allowance being enlightened," the actor wrote to another), White calls out the plaintiff for "routinely" employing insults like "clown" and "scum."

"But Plaintiff apparently believes that while he can say that sort of thing to others, others cannot say it to him," White adds.

The brief goes on to argue that Twitter is a platform known for hyperbole, and that Woods himself is "a well-known part of Twitter's culture of political hyperbole." He cites a Daily Beast story that called him "Obama's biggest Twitter troll" and writes that "perhaps because he's so consistently combative, or perhaps because he's played the role of drug users in his movie career, 'James Woods is on cocaine' has become a Twitter in-joke or meme."
Read the whole story, which includes links to White's filing in the case that is itself worth a look-see. Recall that in his writing on Reason's legal issues, White stressed that hyperbole and seemingly threatening language isn't enough to trigger legal action or define a threat. Context is king, White stressed in a way that would make any professor of literature smile.
Follow Popehat on Twitter here. You'll be glad you did.