Homeland Security Raids Rentboy.com
DHS "will use its unique authorities to disrupt and dismantle" gay escort sites, says special investigator.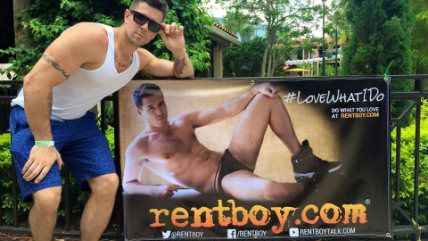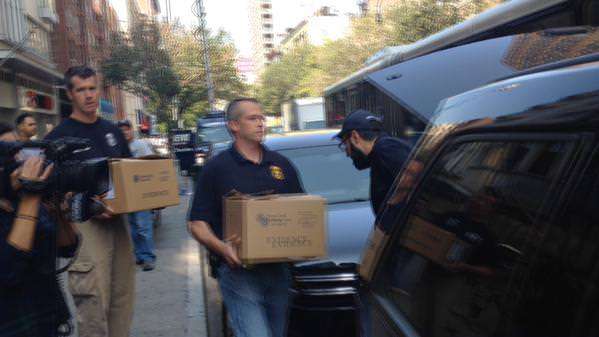 The Department of Homeland Security (DHS) and the New York City Police Department (NYPD) today raided the Manhattan headquarters of Rentboy.com, which bills itself as "the original and world's largest male escort site." CEO Jeffrey Hurant and six other employees were arrested, according to WABC New York. The feds also seized their homes, bank accounts, and $1.4 million.
The raid was carried out in conjunction with a criminal complaint unsealed today in the U.S. district Court for the Eastern District of New York. Hurant and the other employees were charged with conspiring to violate the Travel Act by promoting prostitution.
"Rentboy.com attempted to present a veneer of legality, when in fact this Internet brothel made millions of dollars from the promotion of illegal prostitution," said Acting United States Attorney Kelly T. Currie, also thanking the U.S. Drug Enforcement Administration and the New York District Attorney's Office for their help in bringing down the popular escort advertising site.
"Rentboy.com profited from the promotion of prostitution despite their claim that their advertisements were not for sexual services," said NYPD Police Commissioner William Bratton. But "thanks to the detectives, agents, and prosecutors of the U.S. Attorney's Office in the Eastern District involved in this investigation, these individuals will be held accountable for running this racket."
Rentboy was popular in the gay community, known for playful celebration of sex work (it has run "the Hookies," a male escort award ceremony, since 2006) and community activism (it recently launched a scholarship fund for escorts who advertise on Rentboy and want to go back to school).
Homeland Security Investigations (HSI) Special Agent in Charge Glenn Sorge called Rentboy's offenses "a federal crime made even more egregious when it's blatantly advertised by a global criminal enterprise." Homeland Security "will use its unique authorities to disrupt and dismantle such organizations and seize the millions of dollars in illegal proceeds they generate," he added.
Update: Here's the official complaint.