More Than 3,500 Detained in Chicago. Only Three Got Lawyers. What the Hell?
New information released about Homan Square's secret operations.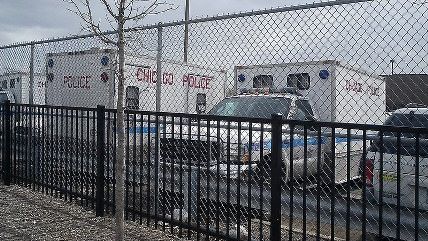 (ADJR Photos (ChicagoFD1996) / photo on flickr)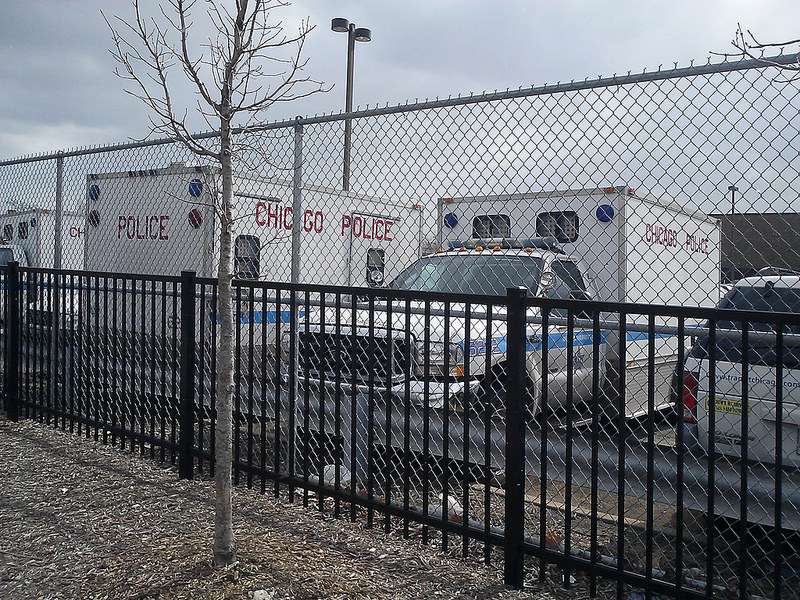 In February, The Guardian broke the story of Homan Square, a mysterious compound in Chicago where police stood accused of holding suspects for hours off-the-books, sometimes shackled, denying them access to attorneys and interrogating them before they were ever charged with any crime.
The discovery prompted national attention and even inspired a plotline in the most recent season of The Good Wife (which takes place in Chicago). Chicago police and Mayor Rahm Emanuel have stood behind the facility and insist they're following all the rules.
The Guardian didn't let the story go and used freedom of information laws to get records on thousands of detainees who had been held in the facility between 2004 and 2015:
Of the thousands held in the facility known as Homan Square over a decade, 82% were black. Only three received documented visits from an attorney, according to a cache of documents obtained when the Guardian sued the police.

Despite repeated denials from the Chicago police department that the warehouse is a secretive, off-the-books anomaly, the Homan Square files begin to show how the city's most vulnerable people get lost in its criminal justice system.

People held at Homan Square have been subsequently charged with everything from "drinking alcohol on the public way" to murder. But the scale of the detentions – and the racial disparity therein – raises the prospect of major civil-rights violations.

Documents indicate the detainees are a group of disproportionately minority citizens, many accused of low-level drug crimes, faced with incriminating themselves before their arrests appeared in a booking system by which their families and attorneys might find them.
The Guardian talked to a few more people who have been in Homan Square. Among the disturbing reasons police were dragging them into the facility and detaining them for hours for interrogations was an attempt to intimidate these low-level drug criminals into becoming police informers:
Several ex-Homan Square detainees … have told the Guardian that their detentions at the warehouse were out of proportion to their alleged crimes, if any – but calibrated to pressure them into becoming informants.

One of them is Rick Dresmann, a 50-year-old white man who fled Chicago after multiple stints at Homan Square. Dresmann said he feared that police would continue taking him to the facility until he became an informant, prompting him to move to California.

Dresmann, who lived in Chicago for 20 years, recalled that police told him "my life would be a lot easier if I gave them information – I'd be home with a nice long shower and all that bullshit".
Read more here. According to The Guardian, Chicago police are still using Homan Square as a detention facility, despite the bad press.