What the State Department's New Report Tells Us About Human Trafficking Here and Abroad
Annual report looks at human-trafficking conviction numbers in America and around the world.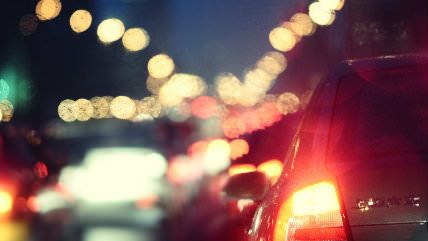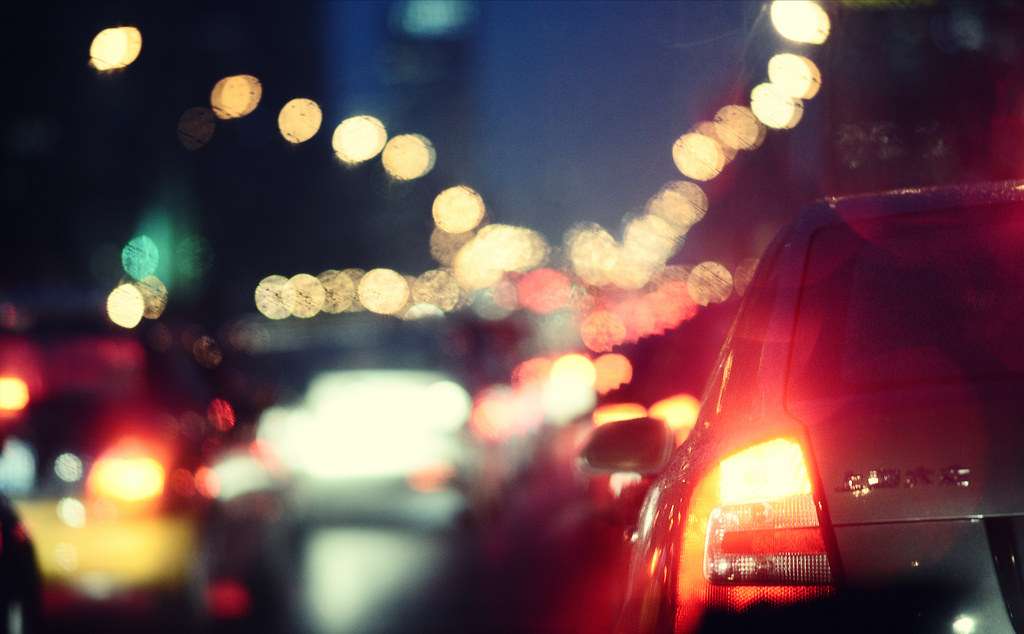 On Monday, the U.S. State Department released its annual "Trafficking in Persons" (TIP) report, a sort of combo analysis and report card for how well nations around the world are doing at addressing human trafficking. Countries that don't make the grade are subsequently barred from receiving certain sorts of aid or entering into certain agreements with America.
Getting a good grade on the TIP report is pursuant on several factors, including "whether the country cooperates with other governments in the investigation and prosecution of severe forms of trafficking in persons," and "whether the government of the country has made serious and sustained efforts to reduce the demand for commercial sex acts." (That last bit is government-speak for punishing sex-work clients more vigorously.) Malaysia's move from the naughty to the nice list this year caused quite an uproar, as many believed it more about making way for the Trans-Pacific Partnership deal (which Malaysia is party to) than any improved efforts against trafficking by Malaysian authorities.
But the report does provide us with some interesting insight into the scope of global human trafficking, as well as efforts against it. Here's a breakdown of worldwide investigations and prosecutions for 2014:
Global Prosecutions: 10,051 total, including 418 labor-trafficking prosecutions and the rest sex-trafficking
Global Convictions: 4,443 total, including 216 labor-trafficking convictions
Global trafficking victims identified: 44,462 total, including 11,438 labor-trafficking victims
Note that those who have been trafficked for labor make up more than a fourth of the victims identified, but just four percent of prosecutorial efforts worldwide were directed at labor traffickers. (It's probably also important to keep in mind that different countries define human trafficking and trafficking victims in different ways, so these numbers paint in broad strokes.)
In the "Western Hemisphere" (which is the smallest regional breakdown that includes the U.S.):
6,400 sex-trafficking victims and 2,014 labor-trafficking victims were identified last year
944 people were charged with human trafficking
470 people were convicted of human trafficking
The number of human-trafficking prosecutions overall has nearly doubled since 2007, though the number of convictions is only up by about one-third. The number of victims identified globally each year between 2007-2015 has fluctuated from a high of 49,105 people to a low of 30,961.
Now lets turn to the TIP report's numbers for America alone:
Federal Investigations: In fiscal year 2014, Immigration and Customs Enforcement (ICE) opened 987 investigations into potential human-trafficking incidents in America, the FBI opened 835 investigations, and the Department of Justice's (DOJ) anti-trafficking task forces (which operate in collaboration with state and local law enforcement) opened 1,083 investigations. The State Department, meanwhile, investigated 154 potential incidents of human trafficking abroad, and the Department of Defense (DOD) opened 14 investigations involving military personnel.
Federal Prosecutions: The above efforts resulted in a total of 208 federal human-trafficking prosecutions in FY 2014. Ninety-one percent of these cases involved suspected sex trafficking, while the remainder involved suspected labor trafficking. "These totals do not include child sex trafficking cases brought under non-trafficking statutes," the report notes.
Federal Convictions: A total of 335 defendants were charged with human-trafficking related crimes in the above prosecutions, with 184 ultimately convicted.
Federal Funding for Victims: While the TIP does not offer a complete picture of federal funding for anti-trafficking efforts, it does give us some numbers. Note that these efforts are only for services to victims, not law-enforcement efforts. "The federal government significantly increased funding for victims of human trafficking by appropriating more than $42 million in funding to DOJ and more than $15 million in funding to HHS" for fiscal year 2015, the TIP report notes. For fiscal year 2014,
the Department of Health and Human Services awarded $7.4 million to three nonprofits "for the provision of case management services to foreign national victims," an increase from $4.5 million the previous year
the DOJ funded 28 victims-services organizations around the country, to the tune of $10.9 million (more than double what was spent in 2012). "Record-keeping systems used by DOJ and HHS did not allow for cross-referencing to determine which victims were served by both agencies," the report notes.
the State Department spent $724,893 on a program returning five immigrant victims of human trafficking to their home countries
During the reporting period, "HHS maintained level funding to train service providers for runaway and homeless youth," the report states. Training effots aimed at those in the "motor coach industry" and employees of the U.S. Agriculture Department, among others, increased.
The report points out that "at least four new instances of complicity of [U.S.] government officials in human trafficking" were prosecuted last year, including a Navy service member in Hawaii arrested on charges of sex trafficking a 16-year-old.
Another … Navy service member was sentenced for several crimes, including pandering, to 10 years' imprisonment in California for using a child for commercial sex acts involving six other active-duty Navy members. A police officer in the District of Columbia was sentenced to seven years' imprisonment for exploiting girls in prostitution-related activities, and in Texas, a juvenile probation officer was convicted of sex trafficking.
A section on what the U.S. could do better is particularly sad, because it reveals the bankruptcy of our current criminal-justice-centered approach to human trafficking, and how it fails victims. "Although federal, state, and local grant programs existed for vulnerable children and at-risk youth, child trafficking victims, especially boys and transgender youth, faced difficulties obtaining needed services," the TIP report states. And groups working with victims "continued to express concern that federal and state efforts to prevent and respond to child labor trafficking allegations were inadequate."
"Some trafficking victims, including those under 18 years of age, were detained or prosecuted for conduct committed as a direct result of being subjected to trafficking," the report notes. "NGOs reported many state and local authorities failed to treat sex-trafficked children as victims of trafficking by arresting and incarcerating them, including in states with 'safe harbor' laws designed to protect them from such criminalization. Further, NGOs reported state and local law enforcement continued to arrest some identified trafficking victims in order to ensure they would have access to services through detention, and, in some cases, to obtain testimony against their trafficker."