Three Dead, Seven Injured in Louisiana Theater Shooting
The attack came on the same day a jury provisionally approved the death penalty for another theater shooter.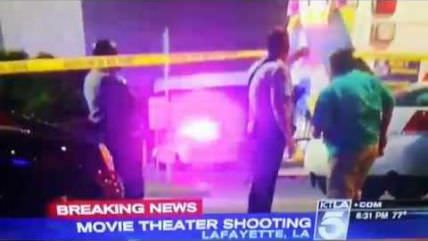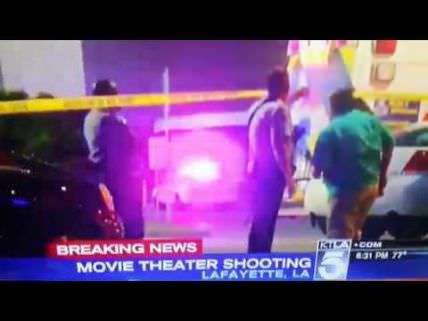 Twenty minutes into last night's 7 p.m. showing of the Amy Schumer comedy Trainwreck at the Grand 16 multiplex in Lafayette, Louisiana, a man stood up and began firing a handgun at the audience of about 100 people, killing two and injuring seven before killing himself. The theater complex was evacuated, and so was a nearby apartment building as police detonated a suspicious package in the shooter's car that they worried might be a bomb.
"When these kinds of acts of violence happen in a movie theater, when there's no real good reason why this kind of evil should intrude on the lives of families who are just out for a night of entertainment, I know a lot of us are horrified and shocked," said Gov. Bobby Jindal, who visited the scene of the shooting. "This is an awful night for Lafayette. This is an awful night for Louisiana. This is an awful night for the United States." Jindal mentioned that one of the victims, a teacher who was shot in the leg, had jumped in front of a colleague to shield her from the gunman, a detail highlighted by ABC News.
Police have identified the shooter, a 58-year-old white man, but have not released his name yet. Lafayette Police Chief Jim Craft said the man had a criminal record, "but it looks like it's pretty old." Per The New York Times, Craft "said it was too soon to know his motive." It may or may not be significant that the Lafayette attack happened on the same day a jury provisionally approved the death penalty for James Holmes, who killed 12 people at a movie theater in Aurora, Colorado, on July 20, 2012. Holmes' lawyers will now have a chance to persuade the jury that his life should be spared. Monday was the third anniversary of the Aurora massacre.