Stephen Reed, the Mayor Who Believed Unrestrained Government Spending Can Revive Troubled Cities, May Be Heading to Prison
Harrisburg's former "mayor for life" is indicted on corruption charges.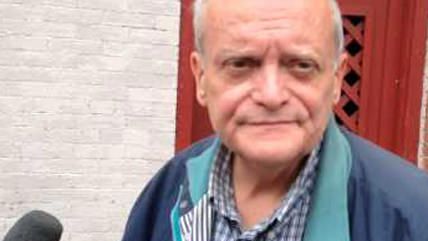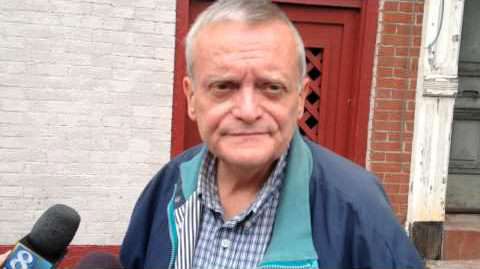 When Stephen Reed was the mayor of Harrisburg, Pennsylvania, he took more than one taxpayer-funded jaunt to the Western states to troll flea markets and antique stores in search of historical memorabilia. Reed spent city money on a painting shot through by Calamity Jane, Virgil Earp's watch, a Vampire Hunter's Set, and a stuffed buffalo. These items—many of them of questionable authenticity—were intended to become part of the permanent collection of a new Wild West museum in Harrisburg—one of five new cultural institutions that Reed hoped to personally create in Pennsylvania's capital city.
"Much as Washington, D.C. draws millions of people to the city each year with its many museums, or New York City, that's what Steve Reed's vision for Harrisburg was," Reed's longtime communication director Randy King told me in a 2012 interview.
On Tuesday, Reed was indicted on 499 criminal charges, including theft, corruption, bribery, stealing property, and tampering with physical evidence.
"This is one of the most disturbing cases of public corruption this office has investigated," Pennsylvania Attorney General Kane said in a prepared statement. "[Mayor Reed's] conduct is at the root of the fiscal issues that continue to plague the City of Harrisburg today."
The grand jury's findings substantiate what's been widely known for eons about Harrisburg's former "mayor for life," a common moniker for the man who held office from 1981 to 2010 and was an icon in this small city of about 49,000 residents. Reed's artifact collecting makes for colorful copy, but it's just one small example of how he destroyed the city's finances with insane schemes. Reed created multiple public authorities, encouraged them to borrow heavily to raise cash, and then raided their coffers to fund his pet projects. He poured city money into failed redevelopment projects. Under Reed, when a minor baseball team threatened to leave Harrisburg, the city purchased the team. Under Reed, when a hotel was on the verge of closing its doors, Harrisburg bought the hotel.
Reed's costliest venture was an attempt to make money burning garbage. Harrisburg's incinerator turned out to be a lemon, requiring costly repairs, and leaving the city on the hook for hundreds of millions in debt. In a state of fiscal emergency, the city entered receivership in December 2011.
An irony is that by all accounts Stephen Reed wanted the very best for Harrisburg. Though he was power hungry and corrupt, Reed wasn't out to line his own pockets. His failing was that he was willing to break the law in pursuit of his belief that cities should do more than create the conditions for businesses to thrive; they should act like thriving businesses. As Randy King put it, Reed "believed it's a responsibility of the leadership of the community to step in occasionally when there's a need that the private sector isn't addressing."
For more on how Reed's grand vision for Harrisburg turned into an even grander nightmare, watch my 2012 Reason TV documentary on the topic: