In Major Victory for Property Rights, SCOTUS Strikes Down USDA Seizure of California Raisins
Raisin farmers prevail over unconstitutional government regulation.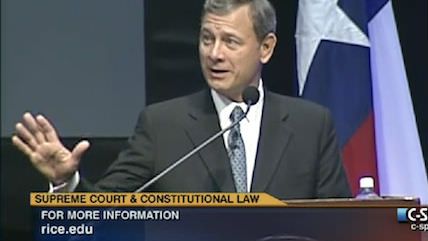 The Takings Clause of the Fifth Amendment requires the government to pay just compensation when it takes private property for a public use. But according to a 1949 "Marketing Order Regulating the Handling of Raisins Produced from Grapes Grown in California," the U.S. Department of Agriculture is permitted to demand a portion of each year's California raisin crop, free of charge. The title to those raisins passes to an entity known as the Raisin Administrative Committee, which is allowed to use the raisins for its own purposes. Those purposes include giving the raisins away for free to school lunch programs or selling them for foreign export. If it sells them, it gets to use the proceeds to fund its own operations.
In a decision issued today in Horne v. Department of Agriculture, the U.S. Supreme Court struck down the USDA's raisin confiscation scheme as an unconstitutional violation of the Fifth Amendment.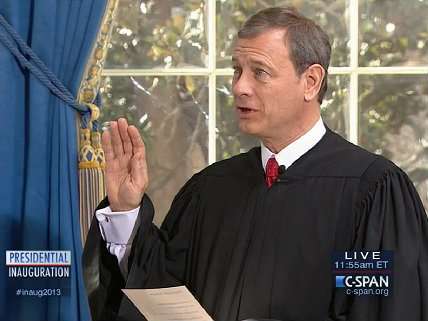 "The reserve requirement imposed by the Raisin Committee is a clear physical taking," observed Chief Justice John Roberts. "Actual raisins are transferred from the growers to the Government. Title to the raisins passes to the Raisin Committee." That is a textbook example of an uncompensated government taking of private property, Roberts held, and it therefore must fall under the plain text of the Fifth Amendment.
Roberts' opinion was joined in full by Justices Antonin Scalia, Anthony Kennedy, Clarence Thomas, and Samuel Alito. Justice Stephen Breyer, joined by Justices Elena Kagan and Ruth Bader Ginsburg, concurred in part and dissented in part. Justice Sotomayor filed a solo dissent, in which she sided entirely with the USDA. "The government may condition the ability to offer goods in the market on the giving-up of certain property interests without effecting a per se taking," Sotomayor asserted.
Today's ruling is a major victory for property rights and a welcome rebuke to government regulators who try to stretch their powers beyond the limits set by the Constitution. The Court's opinion in Horne v. USDA is available here.
Related: Reason TV's "Feds vs. Raisins: Small Farmers Stand Up to the USDA."