Gun Rights Advocates Don't Just Want Guns in Order to Kill Criminals (Believe it Or Not!)
A much-hyped new Violence Policy Center study grossly misses the point about guns' value in self-defense.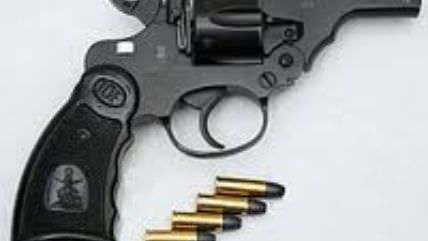 The Washington Post and (alas, because they are a very valuable resource for cool culture and tech reporting minus their desire to weigh in on the rights-restriction side of gun policy) Boing Boing, among I'm sure many others, are quite excited to report about a new study from the Violence Policy Center which finds: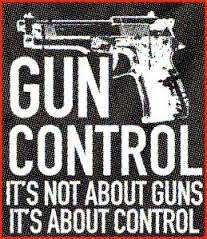 In 2012, across the nation there were only 259 justifiable homicides involving a private citizen using a firearm reported to the Federal Bureau of Investigation's Uniform Crime Reporting (UCR) Program as detailed in its Supplementary Homicide Report (SHR). That same year, there were 8,342 criminal gun homicides tallied in the SHR. In 2012, for every justifiable homicide in the United States involving a gun, guns were used in 32 criminal homicides.
This kind of misdirection works on people craving a new one-liner to support their anti-Second Amendment preconceptions, but it's an almost absurdly bad and besides-the-point argument.
Believe it or not, guns can and do help ensure personal safety or at least provide an insurance policy of sorts toward the time one might want or need to ensure your or your family's personal safety even if you don't actually plug some human varmint dead.
Certain anti-gun folk seem to sincerely believe that the only reason Second Amendment advocates want to have a gun, or want other people to have the right to have a gun, is because guns are so great at killing people; that a gun not used to kill someone isn't really worth having. But it isn't true.
Please see my detailed survey from March of the existing arguments over the "defensive use of guns" question. As politically contentious as it is, and as unamenable to objectively unquestionable answers, it is one still debated hotly.
But we have plenty of reason to believe that Americans use a gun in the service of deterring a crime or potential crime over 2 million times a year. That does not require killing someone with the gun—about three-fourths of the time the gun does not need to be fired much less kill to deter. That should be blindingly obvious to anyone not looking for some new "scientific" excuse to disarm Americans. Despite the Post's wonkblog declaring it so, using a gun in self-defense does not equal killing someone with it.