Jailers Who Had Female Inmates Dance Nude for Donuts Are Among Many Tales of Recent Abuse in Alabama Jails
Latest scandal mild in comparison to other recent abuse and corruption cases at Alabama county jails.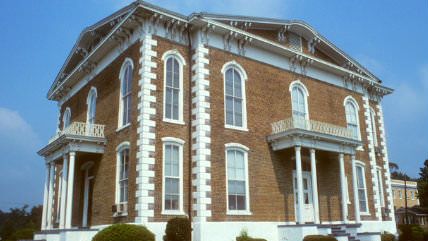 (Calvin Beale/Wikimedia Commons )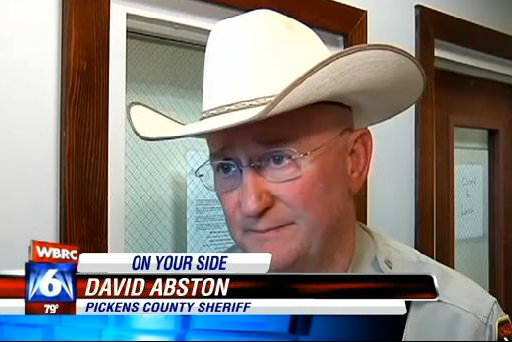 Three corrections officers at an Alabama county jail were caught coercing female inmates into nude dancing for them in exchange for doughnuts and cell phones, according to the Pickens County sheriff. The jailers, who have since been fired, appeared in court last week on felony ethics violation charges after jail security cameras showed them bribing the women to strip and dance. "Several former prisoners say the practice was called 'Dancing for Doughnuts,'" reports WBRC Alabama.
The prisoners didn't like the food being served to them at the Pickens County Jail. So [corrections officers Demetrius Harris, Anthony Lavender, and Chance Draper] allegedly gave them the option to dance for doughnuts. The prisoners had to strip and dance in front of them, in some cases partially or totally nude.

[…] In April, a grand jury indicted the three jailers on ethics and theft charges. The ethics violation is a felony and the theft charge is a misdemeanor. … When asked what kinds of things the jailers smuggled to the inmates, Sheriff Abston replied,"One thing was doughnuts. But we've also had cell phones. And this particular situation we caught them smuggling extra food, doughnuts."
Comments on the WBRC article indicate that the Pickens County jail may have a reputation as a "hell hole." But this story seems to be merely the latest in a string of indignities and abuses—some fatal—inflicted on prisoners at Alabama county jails.
Madison County is facing three federal lawsuits filed by the families of former inmates who died while in custody. "Three times last year Madison County jailers watched small-time criminals die before their eyes, according to a series of three lawsuits filed in federal court," AL.com reports. The inmates—19-year-old Deundrez Woods, arrested for shoplifting Star Wars DVDs from Walmart; 61-year-old Nikki Listau, arrested for harassment; and 30-year-old Tanisha Johnson, also in for harassment—all died of conditions that shouldn't be fatal: gangrene, a broken bone, and constipation.
Each argues that Madison County withholds the most basic medical care in order to save money, banking on the insurance of the medical contractor to cover any resulting lawsuits.
Some of the problem may lie in the county's inability to attract and retain quality staff because it has very little money to pay them. Steve Morrison, administrator of the Madison County Jail, told AL.com that his staff is extremely low-paid, with some qualifying for food stamps, and the low wages lead to major turnover and chronic understaffing.
Other Alabama jails are plagued by similar budget troubles. In April, the Fairfield City Jail was forced to release all of its inmates because it didn't have enough money to provide them with food.
Sexual abuse, either at the hands of corrections officers or simply ignored by them, also seems to be a major problem. The Justice Department is currently investigating the Jefferson County Jail in Birmingham for allegedly keeping juveniles in solitary confinement for long stretches of time and turning a blind eye when juvenile offenders housed with adults were physically or sexually assaulted by the older inmates. (Jefferson County Sheriff's Deputy Randy Christian said juvenile inmates were lying about the abuse to try and get out of being housed in adult jail.) Alabama's only women's prison, the Julia Tutwiler Prison for Women, was also under federal investigation for alleged ongoing sexual abuse and harassment of inmates by prison corrections officers. The Department of Justice reached a settlement with the state over the prison in late May.
As Bloomberg Business pointed out earlier this month, prisoners being neglected and dying in county jails is far from an Alabama-only phenomenon. For more on the abysmal state of American jails, check out the recent Vera Institute report "Incarceration's Front Door: The Misuse of Jails in America."