Complaints Against Chicago Cops Go Nowhere, Lead to No Real Penalties
17,700 complaints filed in four years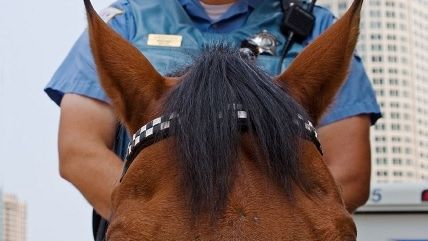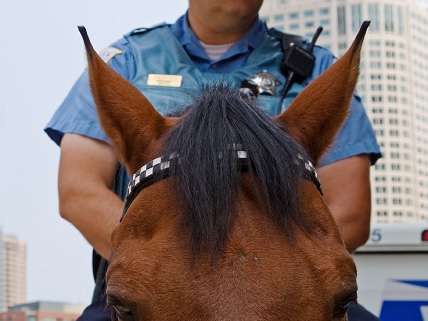 An analysis of data by the Chicago Tribune on the investigation of complaints against Chicago police by the Chicago police found that in a four year period, through the end of 2014, out of 17,700 complaints less than 800 were "sustained" by the Independent Police Review Authority (IPRA). More than a hundred of those cops were able to resign before facing disciplinary measures—the vast majority of the remaining cops, 86 percent, received either a "violation noted," which came with no other disciplinary measure, or a suspension of less than five days. More than 10,000 of those complaints filed against police weren't investigated because the complainant wouldn't sign an official affidavit for police. When police departments usually find themselves innocent of wrongdoing, the fear that the victim will be treated as the wrongdoer instead is very real for anyone thinking about filing a complaint, especially when they've just been a victim of police, and especially if police have decided to charge that person with a crime. The IPRA claims it came to a "positive finding" in nearly half of the complaints filed against police—determining that the cop was justified in his actions and that the complaint was false.
Some cops can have dozens of complaints filed against them—the 11 worst had a combined 253 in the four year period, but only one was punished, with a five-day suspension for "neglecting his duties." Police say it's not a case of bad apples but bad neighborhoods. From the Tribune:
Police officials objected to the Tribune's analysis, saying there are complicated factors at play. Officers routinely stack up complaints by working in Chicago's toughest neighborhoods. They said the affidavit law protects them from false complaints. And the Independent Police Review Authority, the city agency that investigates the most serious complaints, said it would be unfair to flag officers for past complaints for which they were cleared.
Earlier this year, when a judge threw out charges against a cop who shot his gun over his shoulder at a group of people while driving the wrong way down a one way street because the charges the prosecutor selected were too light, Chicago's police superintendent, Garry McCarthy, said prosecuting cops in instances like that one created a "safety hazard" for all Chicago cops.
The city of Chicago spends about $1 million in taxpayer money a week settling claims of police brutality that are going through the court system and not just the police's "independent" system. The police union, which helped push a 2004 law through that required signed affidavits for police complaints, insists those settlements reflect the city's unwillingness to fight in court and not wrongdoing on the part of the officer—such settlements generally come with explicit denial of admissions of any wrongdoing.