Friday A/V Club: Shedding Their White Identities
Rachel Dolezal wasn't the first.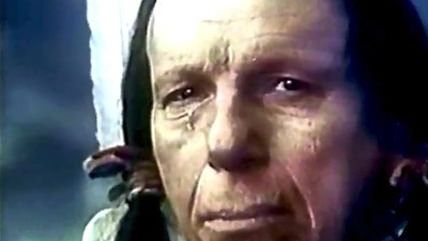 Yesterday we learned that Rachel Dolezal, president of the Spokane NAACP, was born of Czech/German stock before she started presenting herself to the world as black. Such "reverse racial passing," as it's called, has been around for a long time, and not just across the line supposedly separating black from white. The Dolezal story reminds me of another American who became a famous face of an ethnic group he hadn't been born into.
You may recall this public service announcement of the 1970s:
That man with the tear was known as Iron Eyes Cody. Here's what Snopes has to say about him:
Iron Eyes Cody was born Espera DeCorti on 3 April 1904 in the small town of Kaplan, Louisiana. He was the son of Francesca Salpietra and Antonio DeCorti, she an immigrant from Sicily who had arrived in the USA in 1902, and he another immigrant who had arrived in America not long before her. Theirs was an arranged marriage, and the couple had four children, with Espera (or Oscar, as he was called) their second eldest. In 1909, when Espera was five years old, Antonio DeCorti abandoned his wife and children and headed for Texas. Francesca married again, this time to a man named Alton Abshire, with whom she bore five more children.

Keep America Beautiful

As teenagers the three DeCorti boys joined their father in Texas. He had since altered his name from Antonio DeCorti to Tony Corti, and the boys apparently followed suit as far as their surname was concerned. In 1924, following their father's death, the boys moved to Hollywood, changed "Corti" to "Cody," and began working in the motion picture industry. It was about this time Iron Eyes began presenting himself to the world as an Indian. Iron Eyes' two brothers, Joseph William and Frank Henry, found work as extras but soon drifted into other lines of work. Iron Eyes went on to achieve a full career as an actor, appearing in well over a hundred movies and dozens of television shows across the span of several decades.

Although Iron Eyes was not born an Indian, he lived his adult years as one. He pledged his life to Native American causes, married an Indian woman (Bertha Parker), adopted two Indian boys (Robert and Arthur), and seldom left home without his beaded moccasins, buckskin jacket and braided wig.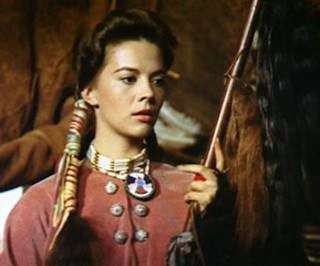 For more, read Ron Russell's great 1999 story about DeCorti for the Los Angeles New Times.
Iron Eyes isn't the only well-known American who's gone to Croatan this way. (An especially peculiar case is that of Asa "Forrest" Carter, whose alleged memoir The Education of Little Tree moved many readers with its account of a Cherokee boyhood. In fact, his early life had been not just white but white supremacist—Carter's other contributions to American letters include George Wallace's "segregation now, segregation tomorrow, segregation forever" speech.) But Iron Eyes' path is particularly twisty, because it wasn't all that long ago that Italians themselves weren't considered white. As tightly policed as America's racial identities have traditionally been, they've also always been rather fluid, even when you don't introduce actual fraud into the mix. Indeed, that fluidity is one reason for the policing in the first place.
Bonus video: Mr. Johnny Otis, born Greek:
"As a kid," Otis famously said, "I decided that if our society dictated that one had to be black or white, I would be black."
(For past installments of the Friday A/V Club, go here.)