McKinney Officer Who Brandished Gun at Black Teens Resigns
Don't assume all minority teenagers are up to no good.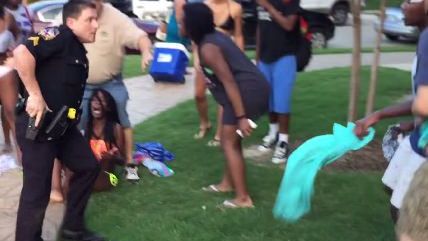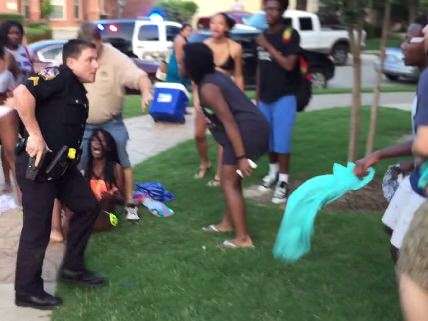 Eric Casebolt, the McKinney, Texas, police officer who tackled a bikini-clad teenager and drew his gun on two others, has resigned, according to WFAA TV.
Earlier today, White House Press Secretary Josh Earnest said the decision to place him on leave had been "prudent." Casebolt's actions were detrimental to relations between law enforcement "and the communities they serve," according to the White House.
As I wrote earlier, Casebolt's actions were clearly inappropriate, regardless of what the teens were doing:
I'm not claiming that the teenagers behaved perfectly. Of course they didn't. They're teenagers. Should they have complied with the demands the officers made, regardless of how ridiculous they were? Sure. But whose actions were more reprehensible: the black teenagers who responded imperfectly to unfair demands, or the cop who lost his cool, abused a teenage girl, and introduced a gun to the situation? Perhaps we should expect better behavior from the kids, but we should demandbetter behavior from the people who are paid to keep us safe.

And so should conservatives.
Hopefully, Casebolt's resignation sends a message that it's not okay for police to assume that all minority teenagers are up to no good.