Florida Cop Allegedly Left K-9s in Overheated SUV to Die
What happens when a cop kills a cop?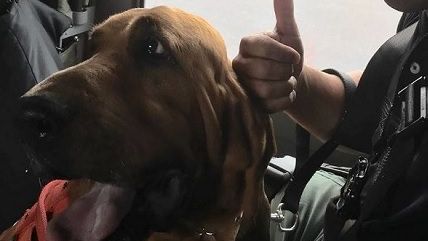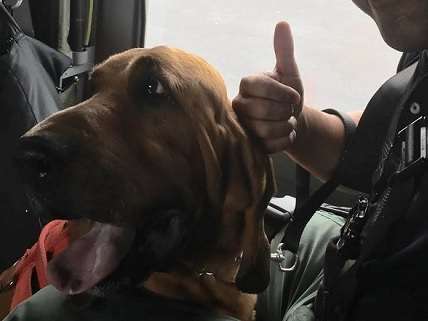 Police dogs (K-9s) are treated like police officers, and intentionally harming such dogs (or other police animals, like horses) is in fact a federal offense, punishable by up to 10 years in prison. Shooting a police dog, even a retired one, earned one Florida teenager a 23 year sentence in prison last year.
This week, a cop in Hialeah, Florida, allegedly left two K-9s living in his house in Davies in their crates in his SUV for at least six hours in the middle of the day, where they died of overheating. He won't be charged with killing a cop, as the Broward Palm Beach New Times explains, because while the two K-9s will receive a police funeral, they're not technically considered police officers in Florida. Long sentences for killing police dogs, like the one the Florida teen got last year, are produced by multiple charges, and the New Times speculates it's unlikely prosecutors will charge him with anything other than the state's third-degree felony law against harming or killing police dogs, which can come with up to a 5 year sentence.
Via the New Times:
Considering that two other recent cases of officers killing their K-9s resulted in no prison time, the maximum penalty is unlikely. As the Herald pointed out yesterday:

In 2007, Miami-Dade police Sgt. Allen Cockfield was charged with animal cruelty after prosecutors determined a kick he administered to his German shepherd Duke during a training session was a fatal blow. Cockfield was later acquitted at trail. 

Then in March 2008, Miami officer Rondal Brown was arrested and charged with animal cruelty after his bloodhound Dynasty starved to death… Dynasty was discovered starving and emaciated. Brown later left the police department and agreed to serve probation on animal cruelty charges. 

Things tend to work out differently for civilians charged with harming canine officers.
So far, Nelson Enriquez, the Hialeah cop who allegedly killed his K-9s, has been suspended with pay. The Davies police department is investigating the deaths of the dogs, while the Hialeah police say they're conducting an internal investigation. One of the K-9s killed was the department's only bloodhound, trained to search for missing children.