Woman Calls Non-Emergency Number to Get Help for Suicidal Boyfriend. Cops Arrive, Kill Him.
'They shot him because that's what we do'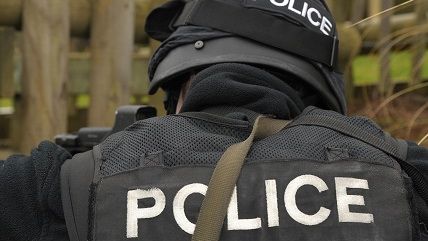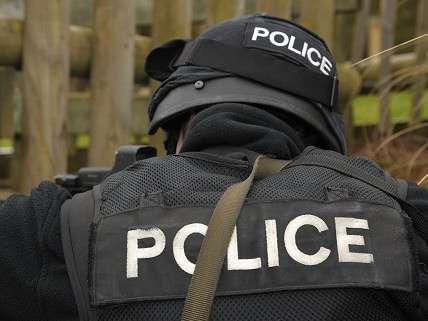 Earlier this month, Justin Way of St. Augustine, Florida, threatened to kill himself. He sat down on his bed, drunk, brandishing a knife that he intended to use on himself. His girlfriend, Kaitlyn Christine Lyons, called a non-emergency police number to get him help. She expected the authorities to institutionalize him for self-protection.
Instead, two sheriff's deputies arrived, armed with assault rifles. They made Lyons wait outside while they stormed Way's room. And then they killed him.
[Justin's father] George Way said the initial report he received from Det. Mike Smith detailed an incident wherein his officers said they were attacked by Justin with a knife. Way said Smith told him Justin had threatened Kaitlyn. Kaitlyn denies this.

Denise Way, Justin's mom, said that the detective relayed to her that "they told Justin to drop the knife and he didn't—so they shot him because that's what we do."
Smith implied that Way lunged at the officers, although the family believes the lack of blood anywhere but the bed suggests that he was instead shot before he could have moved.
What about tasers, or bringing mental health professionals to the scene?
In a phone interview with Commander Chuck Mulligan of the St. Johns County Sheriff's Office, The Daily Beast asked if it was standard procedure to bring assault rifles, but not mental-health professionals, to a scene where someone is suicidal.

"If the deputies feel that that is the appropriate weapon system to use, then yes," said Mulligan.

If the deputies used tasers and one prong missed, Mulligan said, they might be left in a difficult and potentially dangerous situation.

"They were in a very tight space within a residence," he said.
I fail to see how the situation could possibly have been made worse. Stories like this continue to suggest that in no circumstances—even life-threatening emergencies—should you call the police. Someone will get killed.
It shouldn't be that way, of course. Police have special training, and should be able to enter potentially dangerous situations without immediately and automatically terminating any remote threat to their safety.