Vince Vaughn: Rand Paul's the Best in 2016, But Ron's 'the most consistent'
Actor talks libertarianism at a Young Americans for Liberty conference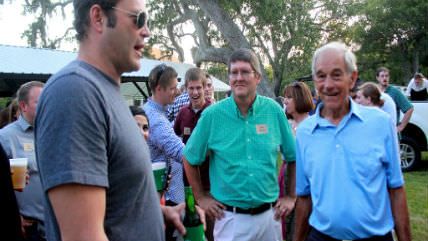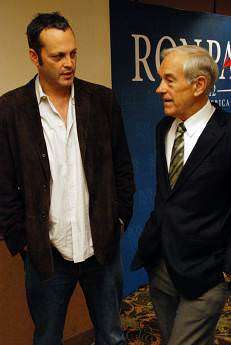 Comic actor Vince Vaughn (Swingers, Wedding Crashers, the upcoming second season of True Detective), who has been talking openly of late about his libertarianism, continued that process this past weekend at UCLA, where he headlined a conference Young Americans for Liberty, the large campus libertarian group associated with Ron Paul.
According to an account over at The College Fix, Vaughn's talk covered Hollywood, free speech, campus political indoctrination, Edward Snowden ("I think Snowden is great"), and of course, the Paul family:
"I have gotten to know Rand through Ron and I have found him to be very consistent on a lot of the issues where liberty is concerned, and liked him very much," Vaughn said. "There are some things I wasn't totally understanding of [regarding Rand Paul's politics, but] … he is the candidate that is currently running that I am most sort of aligned with in sort of his thoughts and philosophies."

"But to me, Ron was the most consistent in the tradition of liberty," Vaughn said, prompting another wave of cheers from students.
This section about the intersection of Hollywood and libertarianism and art is pretty interesting:
"My thing isn't necessarily to try and get out there and try to get people to join the movement," he said. "I find it important to be consistent with what your truth is and to be direct about that in conversations."

He said it's gotten him some praise on the down low in Hollywood: "I have people come up to me, because I have spoken about it, and they are always like, hush hush, like: 'I am so glad you said something, I can't say anything, but I am with you.'"

When pressed on whether libertarians should do more in pop culture to argue their cause, Vaughn said he isn't out to push his beliefs through projects.
Link via the kids over at The Federalist.