Patriot Act Gets New Lease on Life From McConnell Bill
Proposed measure reauthorizes the controversial law until 2020, parts of which otherwise expire June 1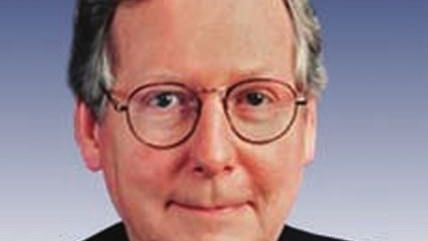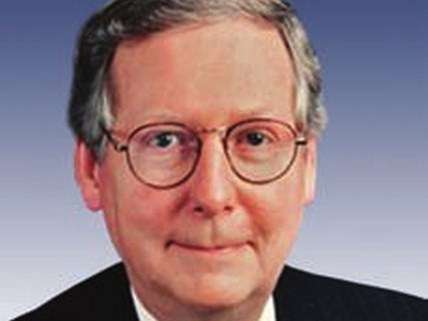 Efforts to reform the security state-fueling PATRIOT Act have had a hard go of it. Last year's tepid FREEDOM Act drew mixed reactions from privacy advocates, many of whom considered it better than nothing, but not much more. Ultimately, it failed after pro-liberty lawmakers split over whether it actually represented reform or new life for PATRIOT Act provisions—Sen. Patrick Leahy (D-Vt.) voted for it, while Sen. Rand Paul (R-Ky.) voted against, both citing opposition to intrusive surveillance as their rationale. But maybe that was the best we were going to get, as Senate Majority Leader Mitch McConnell proposes to renew the whole thing until 2020.
Sen. McConnell's legislation "to extend authority relating to roving surveillance, access to business records, and individual terrorists as agents of foreign powers under the Foreign Intelligence Surveillance Act of 1978…" isn't yet formally on the Senate calendar, but that shouldn't be too much of an obstacle for McConnell. He intends to "bypass the traditional committee process," according to Dustin Volz at National Journal.
McConnell is a long-time fan of the surveillance state.
McConnell's bill comes just days before lawmakers are set to consider yet another legislative effort to rein-in the PATRIOT Act, parts of which expire on June 1, including Section 215 which authorizes mass NSA surveillance of communications, unless reauthorized.
Actually, never mind the FREEDOM Act. Under the circumstances, maybe just letting those sections expire is the best tactic available to civil liberties advocates.