Obama Steps Up Commutations, Feeding Drug War Prisoners' Hopes
The president shortens 22 sentences, doubling his total in a single day.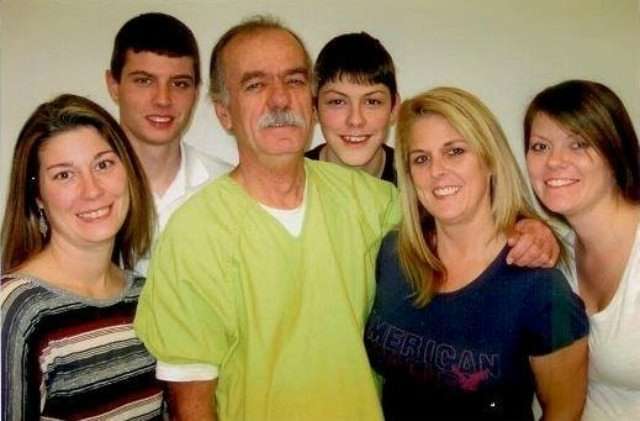 This week President Obama shortened the sentences of 22 drug offenders, doubling his commutation total in a single day. In my latest Forbes column, I welcome the commutations as evidence that Obama's new openness to clemency petitions is starting to have real results:
On October 31, 1996, the Sanilac County Sheriff's Office, which serves a largely rural area in Michigan's thumb, got a call from a local resident who said he was concerned about his neighbor, Darrell Hayden. No one had heard from Hayden for several days, the man said, and his horses were wandering down Argyle Road. The deputies who went to check on Hayden's welfare got no response when they knocked on the door of his trailer, so they let themselves in and wandered around. They did not find Hayden, but they did find a plastic bag of marijuana on a dresser in his bedroom. That discovery led to a search warrant, which revealed a grow operation involving thousands of cannabis plants, mixed in with the corn.

Hayden, a Kentucky-born Vietnam veteran with nine siblings, four children, and several grandchildren, had been busted for growing pot before. The first time, he got 60 days in the county jail. The second time, he served five months. This time he received a life sentence, the mandatory minimum that federal law prescribes for someone with two prior convictions who grows 1,000 or more marijuana plants. "He's seen murderers and bank robbers come and go while he's been in prison," his daughter, Lisa Hayden, told a Kentucky newspaper last year. "Something's really wrong with that."

Evidently President Obama agreed. Hayden was one of 22 drug offenders whose sentences Obama commuted on Tuesday. Now 65, he has spent 16 years in federal prison for managing that marijuana farm in Michigan. But instead of dying behind bars, he is scheduled to be released in July, along with seven other drug war prisoners serving life sentences for offenses involving cocaine, methamphetamine, and heroin.
Obama's latest batch of commutations, which doubled his total in a single day, suggests that the president, whose clemency record during his first term was remarkably stingy, is beginning to make up for lost time. Last year the Justice Department signaled a new openness to clemency petitions, laying out criteria for the sort of applications the president wanted to see. An unnamed "senior administration official" told Yaho News the new guidelines could result in commutations for "hundreds, perhaps thousands" of federal prisoners by the end of Obama's second term. The president will have to pick up the pace to reach that goal. But his avowed interest in ameliorating the egregious injustices inflicted by federal drug laws seems to be more than rhetorical.