Indiana Nurse Charged With Felony 'Resisting Arrest' for Driving to Safer Area for Traffic Stop
DelRea Good said she felt afraid to stop in a dark and isolated place, and that's not unwarranted.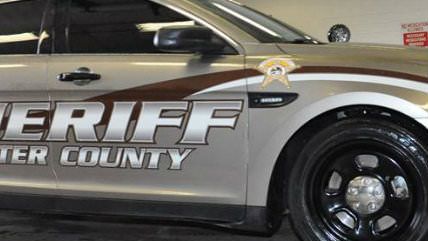 (Porter County Sheriff's Office Facebook)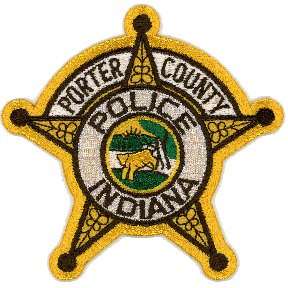 A Portage, Indiana, nurse is facing felony resisting-arrest charges because she didn't immediately pull over when a police car flashed its lights behind her on a dark county road. DelRea Good, 52, said she assumed the car behind her was a police officer but, as a woman traveling alone late at night, she was concerned for her safety. So Good put on her emergency flashers, motioned out the window to acknowledge the car, and drove less than a mile down the road to pull over in a lit Kohl's parking lot.
Porter County Sheriff's Department Patrolman William Marshall wrote in his incident report that he initially flagged Good for speeding. In the department store parking lot, he handcuffed Good and took her to the county jail, where she was booked on a felony charge of resisting arrest. From The Times of Northwest Indiana:
"I felt I didn't do anything wrong," Good said. "I got to a safe place and I told him that."

Porter County Sheriff's spokesman Sgt. Larry LaFlower said, "The sheriff's office supports our officer's decision in this matter." He cited state law requiring motorists to yield to emergency vehicles and said Marshall was driving a fully marked squad car and used the lights and siren.
The fact that Marshall's car presented as a police car isn't really the issue, though. Good doesn't dispute recognizing it as a likely police car—which is why she waved out the window, turned on her flashing lights, and pulled over as soon as she reached a public area. She simply felt afraid to stop in an isolated place, and that's not unwarranted.
For one, people have been known to impersonate police officers. Just last month, a man in neighboring Ohio was arrested for impersonating a police officer and pulling people over. Here's Indiana State Police warning residents in 2012 about "bogus troopers" pulling over people and robbing them in northern Indiana. And here's another Indiana case. And another. And another. And another. And another. Two years ago, in fact, police from Good's town warned residents about a police impersonator attempting traffic stops.
Drivers are frequently advised to to do just what Good did if they encounter an unmarked car trying to pull them over. And while Marshall's car may have been marked, driving on an unlit road with neon lights flashing at you, as Good was, doesn't provide the best opportunity to evaluate the authenticity.
A second consideration: real police officers have been known to assault women whom they pull over for traffic violations. Last fall, an Oklahoma state trooper was arrested for the alleged sexual-assault of eight women he pulled over for traffic offenses. Here's a similar story from Texas last spring. And from San Antonio in 2013.
Good told The Times that Officer Marshall was angry and hostile as he approached her in the Kohl's parking lot:
Good said Marshall … said to her, "What in the hell are you doing? I could arrest you for this." Good said she was surprised by his reaction and told him to stop yelling at her. Marshall described Good in his report as "highly agitated and uncooperative." She reportedly told him she was aware he was a police officer, but drove to where she felt safe.

"I don't care who you are I don't have to stop on a county road, I'm a single female," Marshall quoted her as saying.

After Good refused to listen to how her actions put her and others in danger, Marshall said he arrested her.

Good, who said she did not resist the arrest or make any further comments, claims the officer bruised her arm while leading her to his police car and continued to "bully" her at the jail by claiming Advil and other medications she had were controlled substances.
Good works as a nurse and has no prior criminal record. If convicted of the resisting arrest charges, it could cost Good her job, as people with felony convictions are barred from being nurses in the state.