Pennsylvania Cop Charged With Homicide in Incident That Started Over Emissions Sticker
It's time to limit lawful interactions between police and residents.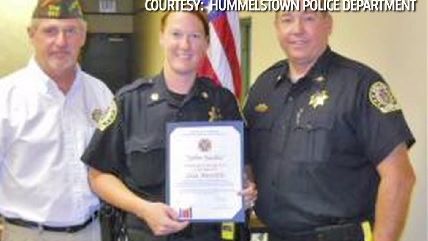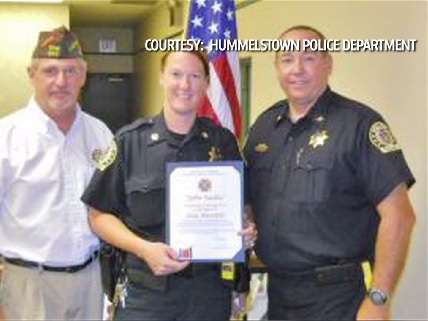 Any interaction with a police officer can end in death, so it's important to carefully consider in what situations society wants (via the laws popular governments pass) police interacting with residents. This is one of the primary libertarian critiques of systemic police violence. Eric Garner was killed by police after resisting arrest over allegedly selling loose, untaxed cigarettes. His wasn't the only questionable death at the hands of police last year.
Justice after the fact can be difficult to secure. As Radley Balko noted last week, the laws often protect police officers even in situations involving unnecessary force. So the questions of when a police officer can engage a resident, and when they can pursue a resident who decides to flee, become questions of life or death.
Lisa Mearkle, an officer from Hummelstown Borough, Pennsylvania, pulled David Kassick over on a public road—that government property where the majority of police-resident interactions happen—because the emissions sticker was expired. Kassick fled with Mearkle pursuing him to a relative's home. Kassick got out of the car and Mearkle followed on foot, eventually shooting him with her stun gun, which engaged the body cam. Then, via CNN:
[Dauphin County District Attorney Ed] Marisco described the video:

"She's running, she's tasing him, he falls to the ground. He's sort of writhing around on the ground a little bit," Marisco said.

Standing several feet behind his prone body, Mearkle shouts for Kassick to show his hands.

Despite the commands, Marisco said there were multiple points in the videos where Kassick is seen reaching beneath himself, his hands obscured to Mearkle.

Holding the taser in her left hand, court documents said, Mearkle drew her gun in her right hand and, while continuing to shout "show me your hands," fired twice into Kassick's back.

Kassick was pronounced dead at the scene. He was unarmed.
Mearkle was released on $250,000 bail and is being monitored electronically. The police department suspended her without pay.