GOP Candidates Quizzed on Farm Policies, Fuel Mandates at Iowa Ag Summit
A Huckabee gem from the Summit: "If I were the president, I would like to have all the authority there is."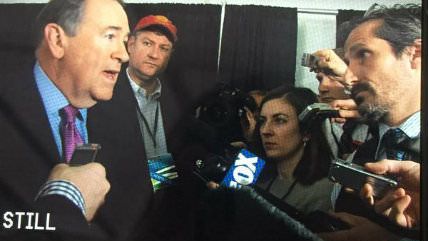 (Samantha Jo Roth/Twitter)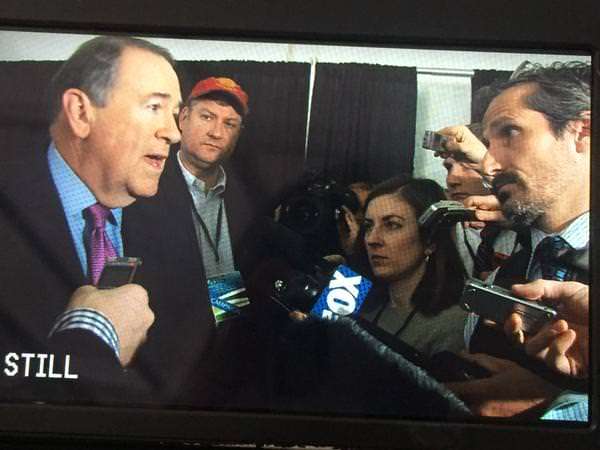 Iowa is already demanding the attention of potential 2016 presidential candidates. Last weekend, nine Republican hopefuls gathered there to answer questions about ethanol and agricultural policy in an unusual, six-and-a-half hour showcase organized by wealthy Republican donor Bruce Rastetter, whom the Des Moines Register descibes as a "pork and ethanol entrepreneur."
The candidates fielded questions about things such as renewable fuels, wind energy production, trade with Cuba, biotechnology, immigration, and water pollution from farm runoff. South Carolina Sen. Lindsey Graham seems to have been a crowd favorite—for what that's worth. As Iowa writer Todd Erzen put it: "Lindsey Graham had them laughing it up like he was on the set of 'Hee-Haw' or something, but unless the world is going to turn on wind tax credits and GMOs in the next couple months, I don't think this was a game-changer."
For the most part, there was little difference between the candidates, who also included New Jersey Gov. Chris Christie, Wisconsin Gov. Scott Walker, Sen. Ted Cruz (Texas), former senator Rick Santorum (Pennsylvania), and former governors Mike Huckabee, Jeb Bush, Rick Perry, and George Pataki. Despite free tickets and free lunch at the event, "a third of the seats were empty by afternoon," the Register reports.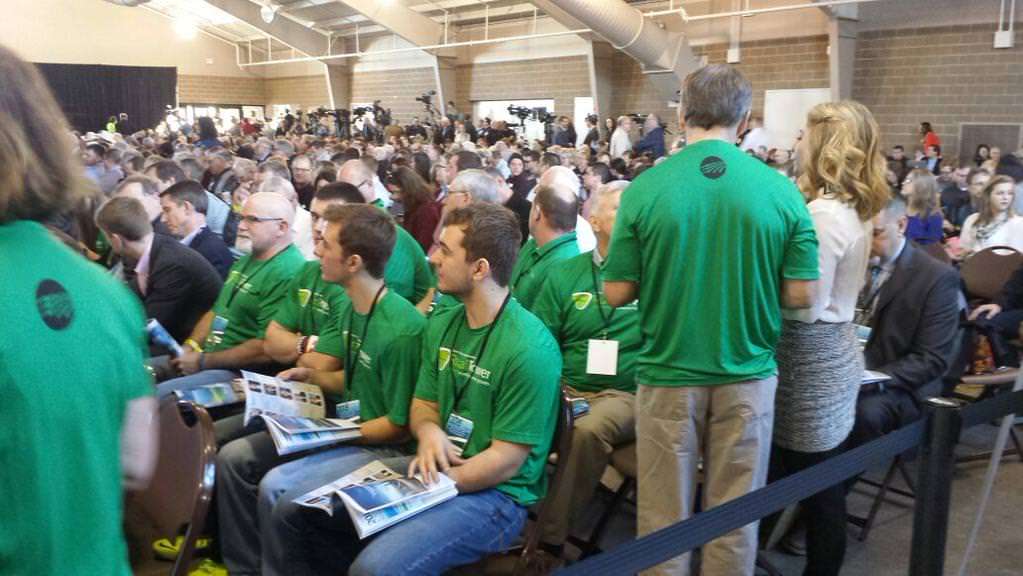 The biggest debate, according to the Register, concerned the Renewable Fuel Standard, a federal mandate governing how much ethanol and biodiesel must be blended into the fuel supply.
Most said they understand and accept the need for the mandate, at least until it can be phased out. Santorum and Huckabee in particular passionately defended it. But Pataki expressed vocal opposition to the RFS, as did Cruz, whose answers were met with applause.

[…] Perry's answer on the RFS was hard to pin down, some Iowans said. "I don't know what (Perry) said. I'm not sure he knows what he said," Monte Shaw, executive director of the Iowa Renewable Fuels Association, told the Register in an interview. "I was so confused with his RFS answer, I couldn't concentrate on the rest of his speech."
On immigration, potentially the most volatile of the summit's subject, "everybody was smart enough to say we need to secure the border before all else and that seemed to be enough to get by," writes Erzen.
The best of the day's quotes that I've read comes from Huckabee, who is at least open about how politicians in the "party of limited government" actually view limited government. Asked about giving the president authority to negotiate trade agreements without Congress, Huckabee replied: "If I were the president, I would like to have all the authority there is. If somebody else is president, I think they ought to go through Congress."