Ted Cruz's Cannabis Conversion Reflects the Political Prudence of Marijuana Federalism
For Republicans, letting states go their own way is principled and popular.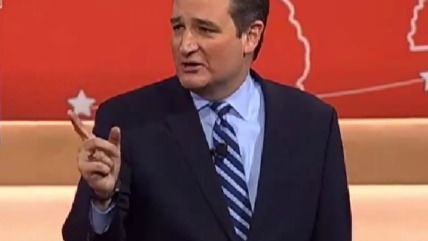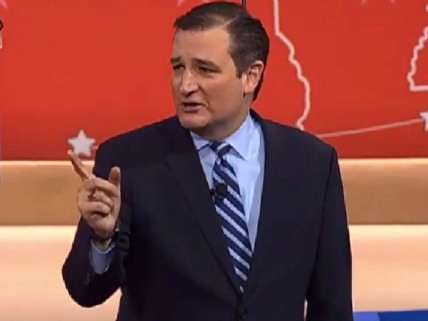 Several leading contenders for the Republican presidential nomination say states should be free to legalize marijuana. In my latest Forbes column, I argue that a federalist approach to this issue is principled and popular:
At the Conservative Political Action Conference (CPAC) last week, Ted Cruz responded to a question about marijuana legalization in Colorado by endorsing a federalist approach to the issue. "I actually think this is a great embodiment of what Supreme Court Justice Louis Brandeis called 'the laboratories of democracy,'" the Texas senator said. "If the citizens of Colorado decide they want to go down that road, that's their prerogative. I personally don't agree with it, but that's their right."

Those remarks seemed to contradict the position Cruz had taken a year before, when he criticized the Obama administration for failing to aggressively enforce the federal ban on marijuana in states that have legalized the drug for medical or recreational use. Speaking at a Texas Public Policy Foundation conference in January 2014, he described the Justice Department's prosecutorial restraint, which is designed to respect state policy choices, as an abuse of executive power.

Cruz's apparent turnaround reflects a political reality that he and other candidates for the Republican presidential nomination will have to confront. Although most members of their party still support pot prohibition, most Americans don't, and even within the GOP the staunchest drug warriors are dying off, while Republicans in their 20s and 30s strongly favor legalization. As with gay marriage, Republican politicians face a generational shift that will leave them struggling to placate social conservatives without alienating younger, more tolerant voters. Cruz's calibration—I don't personally favor legalization, but as a conservative constitutionalist I think the issue should be left to the states—is the easiest way to strike that balance.