Parking in 'Designated Area of High Prostitution Activity' Could Get Your Car Impounded in Spokane, Washington
What the plan lacks in likelihood to yield results, it makes up for in ensuring police harassment.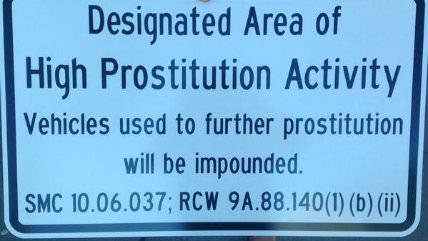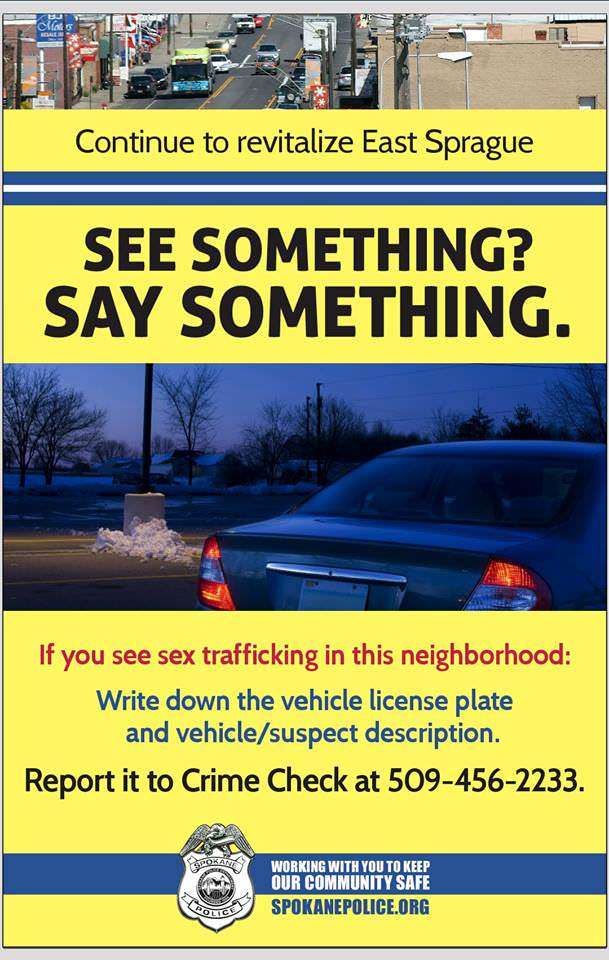 People suspected of soliciting prostitution in certain areas of Spokane, Washington, will have their cars impounded by police. The city has marked these areas with signs proclaiming them a "Designated Area of High Prostitution Activity," and the Spokane Police Department's (SPD) Special Victims Unit will be conducting stings in the area in March.
Under a new city ordinance—effective February 25, 2015—an officer can impound the car of anyone arrested (not necessarily convicted) for "patronizing a prostitute," "promoting prostitution," or related offenses if thir "vehicle was used in the commission of the crime" and the arrest takes place in this designated area.
"If you're soliciting prostitutes, you may think twice if you see a sign that says we're going to impound your car if we catch you," said Spokane City Council President Ben Stuckart. That seems plausible, indeed. What doesn't seem plausible is "high prostitution activity" not simply shifting to elsewhere once the signs go up. Why would sex workers or clients continue to frequent areas that the city is announcing as targets of increased police stings and enhanced penalties?
What the plan lacks in likelihood to yield results, however, it makes up for in ensuring police harassment of people who visit these neighborhoods. As part of the new efforts, Spokane police and business owners in these area have been going door-to-door encouraging residents to "say something" about suspected sex trafficking.
"Citizens are encouraged to write down the license plate, vehicle description and the suspect description of individuals believed to be" soliciting sex, Spokane CBS affiliate KREM 2 reports. "Spokane Police said they will follow up by contacting the registered owner of the reported vehicles."
Who thinks neighborhood residents and police will avoid bringing biases to their assessments of who looks suspiciously like someone looking to buy or sell sex?
Under the new ordinance, Spokane police can also impound the vehicles of individuals caught soliciting sex anywhere in the city if their vehicle is used and the individual has a previous prostitution-related arrest. "Although women engaged in prostitution are not the focus of this initiative, it is still important to recognize the need to connect these women to resources such as counseling, housing and job training," notes SPD in statement about the law.