Netanyahu Does The Impossible: Divides Congress on Israel
Bibi's speech to Congress threatens the uniquely rock-solid bipartisan support for Israel.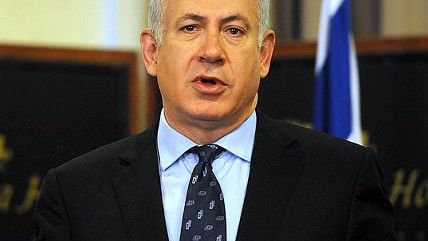 Say what you want about Israeli Prime Minister Benjamin Netanyahu, he's his own man.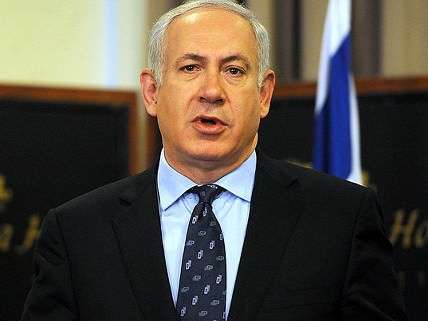 With at least 33 Democrats planning on boycotting his controversial upcoming speech before a joint session of Congress and National Security Adviser Susan Rice calling it "destructive to the fabric of the relationship" between the U.S. and Israel, you might think he'd take pause and consider the long-term ramifications of defiantly insulting the president and thereby alienating half of the political elite in Washington.
Not Bibi.
Netanyahu, engaged in the final weeks of a neck-and-neck campaign to keep his job, insists he must address Congress before the March 31 deadline ending multilateral negotiations over Iran's nuclear program. By maintaining this position, he is reportedly even defying AIPAC, the top pro-Israel lobby group, which is terrified that their decades-long efforts to ensure nearly unanimous bipartisan support of Israel will be irreparably damaged by the speech.
In a new column for The Daily Beast, I write that Netanyahu's speech is "shortsighted political theater, which will do little for Israel's long-term security" and is essentially driven by his desperation to stay in office, as the baggage surrounding his campaign continues to mount:
Beyond typical domestic legislative battles and never-ending threats of war, Netanyahu is loaded with political liabilities. Dogging the home stretch of his campaign are allegations against his wife, Sara, of drunkenly abusing employees and improperly pocketing recycling deposits from official functions, as well as a recent report from Israel's State Comptroller suggesting an improper use of state funds, which could lead to a criminal investigation.

Writing for Brookings, Natan Sachs describes the current Israeli political climate as one suffering from "Netanyahu fatigue," adding, "the elections have become, to a degree, a referendum on Netanyahu himself." Netanyahu fatigue could translate to "Israel fatigue" in the United States, particularly on the left.

Netanyahu is forcing Democrats to choose between their leader, still popular in his own party, and the prime minister of a country whose policies are increasingly falling out of favor with young liberals. Worse for the special relationship between the two nations, many American Jews are taking pointed exception to Netanyahu's assertion that he speaks as a "representative of the entire Jewish people."
Read the whole thing here.