When Gitmo Needed a Brutal Interrogator, They Turned to the Best: Chicago PD
New story sees roots of Guantanamo abuse in law enforcement agency's troubled past.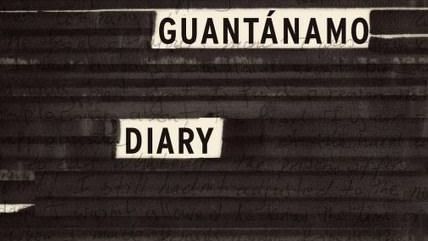 (Little, Brown and Company)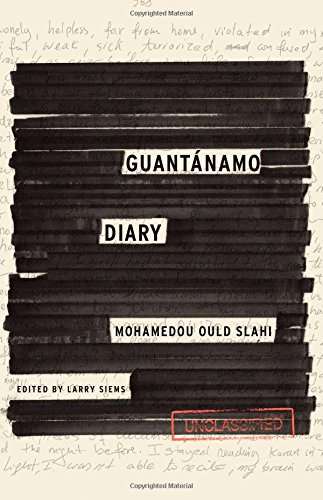 Is it a shocking exclusive or a dog-bites-man story? It may depend on how knowledgeable a reader is about the history of police brutality in the United States, particularly Chicago. At The Guardian, reporter Spencer Ackerman has filed the first of a two-part look at a gentleman by the name of Richard Zuley. Ackerman names Zuley as a major player in the development of extremely brutal interrogation methods used on prisoners in Guantanamo Bay. But these methods apparently got plenty of practice prior to the war on terror during his years spent as a police detective in Chicago.
Ackerman starts his piece focusing on Zuley's role in Mohamedou Ould Slahi's vicious treatment at Guantanamo Bay. Slahi was suspected to be a recruiter for Al Qaeda. The brutality of the methods used to extract confessions from Slahi has destroyed any case against him:
The techniques—prolonged shackling, family threats, demands to implicate others—eventually broke Slahi. He began confessing falsely to whatever he thought his interrogators wanted him to sign. "I don't care, as long as you are pleased. So if you want to buy, I am selling," he said.

[Lt. Col. Stuart] Couch, who was trying to charge Slahi with terrorism-related offenses, initially viewed Slahi's sudden talkativeness as a blessing. But as he investigated further, he found that he couldn't bring any prosecution at all—that the interrogation led by Zuley had tainted too much. If Slahi truly was dangerous, confessions beaten and threatened out of him were inadmissible in court, and a judge might throw the whole case out. If Slahi wasn't, Richard Zuley, on behalf of the United States, had tortured an innocent man.
Slahi remains in Guantanamo Bay, uncharged with any crime. He wrote a book about his experiences, Guantánamo Diary, released in January.
Zuley's techniques apparently came from his days at the Chicago Police Department, a law-enforcement agency with a lengthy, terrifying history of using any means necessary to get confessions from suspects. Zuley's past work in Chicago is now under review:
[A] wrongful-conviction examination into Zuley follows an extraordinary 2013 decision by state's attorney Anita Alvarez to free an innocent man Zuley's faulty police work sent to prison for 23 years.

Lathierial Boyd, convicted in 1990 of murder, accuses Zuley in a federal civil-rights lawsuit of planting evidence and withholding crucial details.

Boyd told the Guardian that Zuley had a racial animus as well. "No nigger is supposed to live like this," he remembered Zuley telling him after the detective searched his expensive loft.

Other Chicago cases detailed by the Guardian, centering on three people interrogated by Zuley who are still in state prison, turned up evidence in police precinct houses of severe and internationally condemned tactics in Guantánamo Bay interrogation rooms.
Read the first part of Ackerman's investigation here. The second part promises to focus further on Chicago's history of abuse in police interrogations, but if you need a preview (or a refresher), simply check out the Wikipedia page for former Chicago Police Department Commander Jon Graham Burge.