Upper-Middle-Class Americans Are the New Kulaks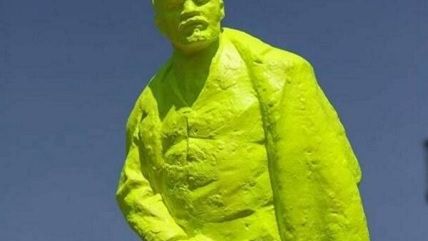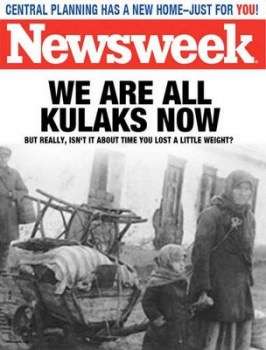 America, we have a new enemy which "threaten[s] to destroy everything that is best in our country," according a range of voices on the right and the left.
You may be joining me in the reeducation camps if you have bothered preparing for your kids' college via so-called 529 plans, which allow for tax-exempt gains on higher education savings. Or if you're one of those "upper middle class" types who earn "well into the six-figure range yet don't feel rich, either because of their student loan debt or the enormous cost of the amenities they consider nonnegotiable: living in well-above-average school districts for those with children or living in 'cool' neighborhoods for those without."
What side are you on? In a new column at The Daily Beast, I take issue with conservatives (such as Reihan Salam, the executive editor of National Review) and liberals (such as Josh Barro of The New York Times and Monica Potts of the Beast) in vilifying wealthy-but-not-rich people as one of the reasons why America is going down the tubes.
"The upper-middle-class vote and get on the phone with their Congressperson any time a proposal like Obama's [529 reform] comes up, ready to kill it before it gets started," writes Potts. For such reasons, other, much-bigger tax reforms—getting rid of the deductions for mortgage interest and for state and local taxes, for example—can never happen….

Indeed, for Salam at least, the upper middle class wields power so absolute as to be unstoppable. "The upper middle class controls the media we consume," he says. "They run our big bureaucracies, our universities, and our hospitals. Their voices drown out those of other people at almost every turn."
The last time somebody associated with National Review saw such a vast, powerful network, it was probably John Derbyshire talking about "homosexualists" in the early '00s.
In my Beast piece, I suggest that trying to guilt or gull the upper middle class into paying higher taxes is unlikely to succeed, especially if your goal is to actually bring government budgets into balance and direct limited resources toward those in true need:
How to bring spending down to that level is the conversation we need to be having, not one about how to squeeze a few more dollars out of the awful upper middle class with their Whole Foods, their artisanal cheeses, and their fancy cars. The trouble with our welfare state isn't that the numbers don't add up. It's not a math problem. It's a vision problem: There's simply no way to be all things to all people….

I may not speak for many other upper-middle-class types, but I'll tell you what: I'm happy to have the government spend less on me if I know it's spending less altogether and is directing what money it does spend to people who need it more than I do. But if you're simply talking about raising taxes in order to maintain the bloated status quo plus a bunch of new programs, count me out. That's not because I'm selfish. It's because I'm not stupid.