Busted Over $80 Worth of Pot, College Student Turns Informant, Then Turns Up Dead
This is the way everybody does it, says the local police chief.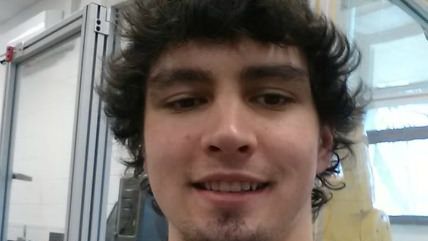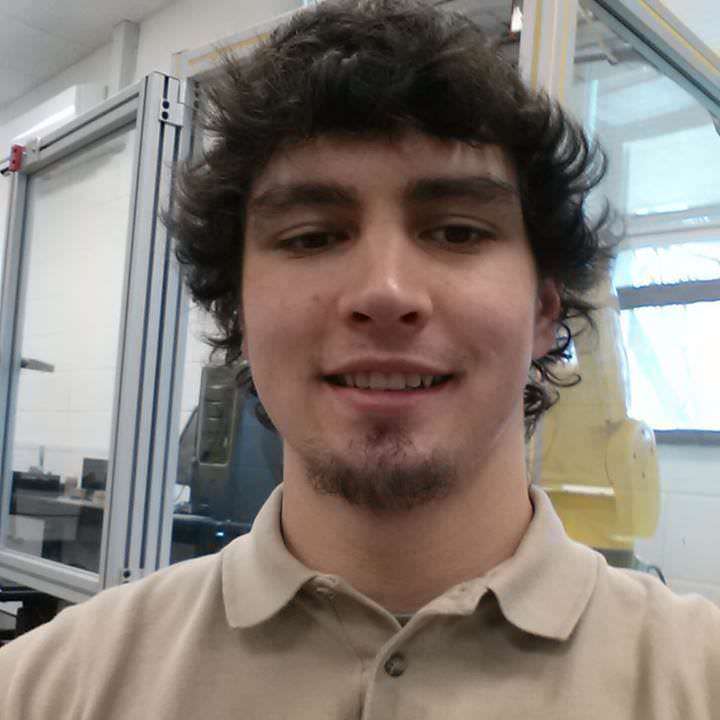 Last week North Dakota's Bureau of Criminal Investigation (BCI) released a report that finds no wrongdoing in the way an anti-drug task force handled a young confidential informant who turned up dead last June. Andrew Sadek, a 20-year-old student at North Dakota State College of Science in Wahpeton, agreed to work as an informant for the Southeast Multi-County Agency Drug Task Force (SEMCA) after he was arrested for selling pot on campus in 2013. His death calls to mind similar cases in which young drug offenders facing draconian penalties were forced into dangerous undercover work, including Rachel Hoffman, a Florida college student who was murdered in 2008 after agreeing to arrange the purchase of MDMA, cocaine, and a gun for $10,000.
Sadek himself was entrapped by a C.I. who bought marijuana from him on two occasions. Although the total value of the sales was just $80, Sadek faced up to 20 years in prison because the sales occurred in a "school zone." He agreed to do to others what had been done to him, buying marijuana at SEMCA's direction from two dealers at his school on three occasions from November 2013 to January 2014. Each time Sadek bought an eighth of an ounce for $60. According to the BCI report, he had to buy from two more dealers "to fulfill his obligation in resolving the charges he had been facing." But at that point Sadek stopped communicating with his handler at SEMCA, which therefore charged him with two felonies and a misdemeanor on May 9.
That was a week after Sadek was reported missing. On June 27 his body was found in the Red River near Breckenridge, Minnesota, with a gunshot wound to the head. His mother, Tammy Sadek, requested the investigation that led to the BCI report, which was the work of a review board appointed by Attorney General Wayne Stenehjem. "SEMCA conducts themselves appropriately," Wahpeton Police Chief Scott Thorsteinson told the Grand Forks Herald after the report was released. "I was gratified to see an independent review indicate exactly that." Thorsteinson conceded that police informants work in "a dangerous subculture" but said cops usually "bend over backwards to protect their C.I."
In an interview with KVLY, the NBC station in Fargo, Thorsteinson said Sadek's death is no cause for reflection on the methods used by drug warriors in North Dakota. "These types of investigations are conducted the same way pretty much everywhere where people breathe in and out," he said. "They never did anything wrong that needed to be changed." Thorsteinson, who acknowledged that Sadek's mother "had to go through a difficult ordeal," explained that busting drug offenders is a thankless but necessary job. "Law enforcement…we're generally not popular," he told KVLY. "The sheep dog is not loved by the flock, and they're hated by the wolf, but we do it anyway." In Thorsteinson's view, the citizens he serves are sheep, while harmless pot dealers like Sadek are wolves.
"He was murdered," Tammy Sadek told KFGO, a radio station in Fargo, "and this [report] actually reinforces that in our minds. We know that, and we know they're not even looking at anything….Did somebody he was trying to get for them do it? Or somebody he already got?" However Andrew died, Sadek warned, others are at risk. "SEMCA is alive and well on campus," she warned. "They're still using kids….They're not protecting these kids."
[Thanks to Dave Arneson for the tip.]