Knife Fight
Zero tolerance strikes again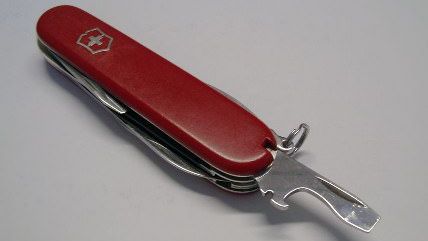 When a school official discovered a pocketknife in Atiya Haynes' purse, the 17-year-old gave two very good reasons for why she had violated the district's zero tolerance weapons policy: necessity and negligence.
The first explanation was that she needed the knife for protection. Haynes, a native of southwest Detroit, had to bike halfway across the city to get to her summer job. Her grandfather had wanted her to feel safe, and gave here the pocketknife to help. The second explanation: It had been months since Haynes had received the present and she had completely forgotten it was in her purse.
But zero tolerance means zero tolerance. A school principal performed a random search of Haynes as she was leaving the restroom at an Annapolis High School football game. The knife was found, and Haynes was expelled from school.
Her case eventually reached the district's board of education. At the hearing, Haynes was represented by an attorney from the American Civil Liberties Union of Michigan. Her plea for leniency was largely denied; board members felt Haynes "needed to be punished," according to The Detroit News. The district's only concession was that the teen would be allowed to take online classes and graduate on time. She was barred, however, from attending school or participating in any of her many extracurricular activities.
"It's disgusting that you can sleep at night knowing that you can potentially ruin somebody's life," a teary-eyed Haynes told reporters after the hearing.