Will This Court Case Kill Teachers Unions in California?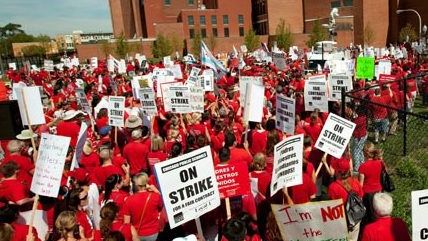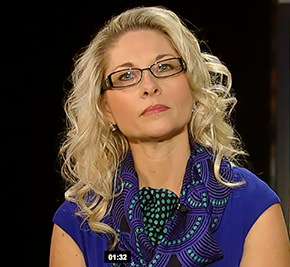 A legal case in California may spell doom for the California Teachers Association (CTA), the state's largest education union. Rebecca Friedrichs, who teaches in the Los Angeles suburb of Buena Park, and a group of other teachers are challenging CTA's ability to collect dues from people who don't join the union:
At issue is California's "agency shop" law, which forces members of a unionized profession to pay dues even if they don't support or have membership in the union. Teachers in California can opt out of paying CTA dues spent on political efforts, like lobbying, by asking for a refund, but they can't opt out of dues used for collective bargaining.

Friedrich and her colleagues, however, argue that the opt-out process is so complex they end up contributing hundreds of dollars to political activities with which they disagreed.
A federal court in California rejected Friedrichs' case last year and she and her co-plaintiffs are appealing to the Supreme Court. According to Joseph Williams at takepart:
The high court has heard a case like this before. Last year, the justices ruled on Harris v. Quinn, which challenged Illinois' version of California's "agency shop" law. The court upheld the Illinois law, but just barely: It declared unions couldn't collect dues from employees who didn't want to join and signaled it was open to another, more focused challenge to the law.
It's not clear if or when the court will announce a decision.
Related vid: "3 Reasons School Choice is Growing"
Reason is a media sponsor of National School Choice Week, which focuses attention on how increasing options for students and parents can improve K-12 education. It runs from January 25-January 31. For more information, go here.