Cleveland Cops Claiming Racial Discrimination in Suspensions for Shooting Two Unarmed Black People Can Still Appeal, City Says
Eight cops involved in a deadly car chase are suing for being placed on more restricted duty than was mandatory.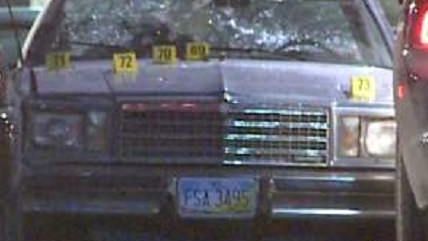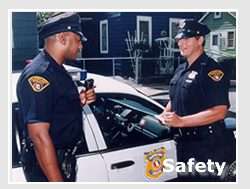 Eight of the white and one Hispanic Cleveland police officer involved in the deadly car chase that started when a cop thought he heard a gunshot (likely engine backfire) and ended with 25 seconds of gunfire—1 3 cops shot 137 rounds, killing Timothy Russell, the driver, and Malissa Williams, a passenger, neither armed—are suing the Cleveland Division of Police (CDP) for allegedly discriminating against them for not being black.
The city, which previously invited the feds to review CDP's practices after the shooting, filed a response to the lawsuit this week, denying the allegations and claiming the cops had not yet exhausted the administrative appeals to their penalties yet.
Dozens of cops involved in the chase and its supervision were eventually suspended, but none for longer than ten days. Six cops were charged criminally, but only one was involved in the shooting. Michael Brelo, now a former cop, shot at Russell's car 49 times, and was charged with voluntary manslaughter.
The other cops who shot and killed Russell and Williams, including the ones involved in the suit, were placed on restricted duty, and then placed on restricted duty again. They are still employed by the CDP but claim they've missed out on raises, promotions, and transfers because of the suspensions they received for killing two unarmed black people by firing 137 shots at their car.
The suit says that the nine officers were discriminated against because they were not black and that they were forced to endure a longer-than usual gym assignment involving "menial and unpleasant tasks."

According to the suit, an officer is usually placed on restricted duty for 45 days after a shooting. The officers claim the department violated protocol following the chase by ordering the officers back to restricted duty after being allowed to return to the streets in June and July 2013.

"A serious dichotomy exists as a result of the defendants' longstanding practices and procedures which place onerous burdens on non-African American officers, including the plaintiffs, because of their race and the race of persons who are the subjects of the legitimate use of deadly force," the lawsuit says.
Last month, for the second time in ten years, the Department of Justice (DOJ) found a pattern and practice of the use of excessive force by Cleveland police, triggering a new round of negotiations over federal monitoring. Cleveland's police chief, Calvin Williams, who is black, denies there's a systemic problem at the department, and city officials say they're still reviewing the DOJ report.