Heathen Arizona Mayor Dares Besmirch All-Powerful NFL
Most politicians play along with the Super Bowl's crony economic propaganda-not the mayor of Glendale.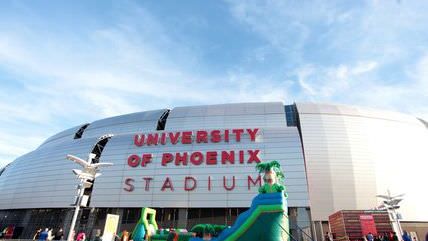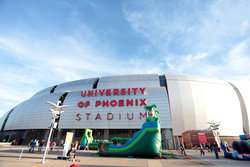 Every year, major city mayors tout the alleged economic benefits of hosting the Super Bowl, then use this wrongheaded argument to justify millions in tax breaks or subsidies for a multibillion-dollar sports league.
But Jerry Weiers, the mayor of Glendale, Arizona—the site of this year's Super Bowl—has a refreshingly honest take on the game's economic impact. "I totally believe we will lose money on this," he recently told ESPN The Magazine.
This is not the first time Weiers has made waves for his honest thoughts on the Super Bowl. After publicly stating that Glendale likely lost over a million dollars when it last hosted the game, Super Bowl XLII, in 2008, Arizona Cardinals president Michael Bidwill was furious, calling Weiers' statements "a bunch of malarkey." He also complained that "the city hall people have done nothing" to support the game (e.g., kiss the feet of National Football League [NFL] officials by mandating price ceilings on hotel rates, offering further tax breaks, or implementing other crony schemes).
Weiers' claims are backed by the data, however. Here is an excerpt from the ESPN story:
A study funded by Arizona's Super Bowl committee found that visitors spent $218 million around the 2008 game, but some economists say the actual profits were much lower because football fans crowded out other tourists. Little of that money aids the city directly. Glendale said it spent $3.4 million in 2008, mostly on public safety, and earned only $1.2 million in taxes from direct spending at places like hotels and restaurants.
Much of the economic loss comes from the fact that Glendale has granted a 0 percent tax rate on ticket sales, so the city will not receive any revenue on one of the biggest economic portions of the event.
Arizona's losses are not uncommon: Economists have repeatedly found that hosting the Super Bowl has zero or negative economic effects for a city. And Glendale isn't the only place set to lose out on revenues from football's biggest game. The American Gaming Association estimates that $3.8 billion will be wagered on the game illegally, a number that dwarfs the estimated $100 million in bets at the only places in the country where people can make legal single-game sports bets: Nevada casinos.