Larry Flynt Fights to Shed Light on Missouri's Mysterious Death Penalty Drugs
Missouri, like many states, is secretive about the drugs it uses in executions.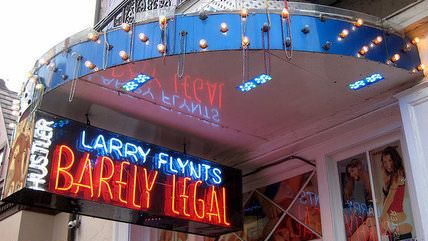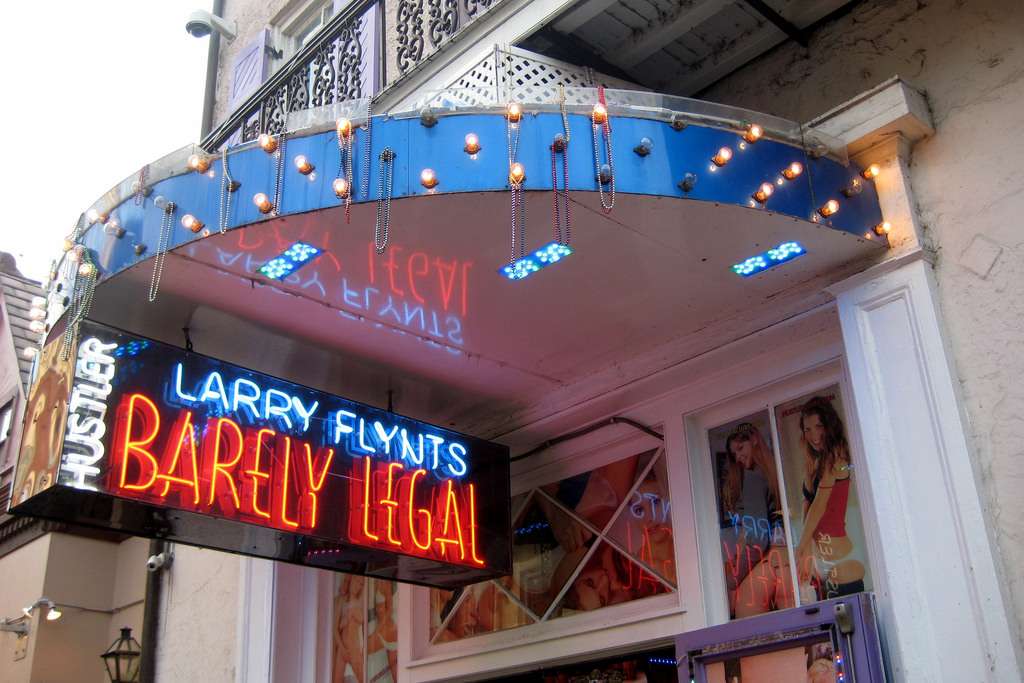 Publisher and adult-entertainment mogul Larry Flynt—whose Hustler magazine has been at the center of many First Amendment-related legal battles since the early '70s—is back in federal court. Only this time he's fighting to expose not sexy ladies but Missouri's death penalty protocols.
On Wednesday, the 8th Circuit Court of Appeals heard arguments on whether Flynt should be able to intervene in a challenge to Missouri's execution methods filed by nearly two dozen death-row inmates, including the man who attempted to murder Flynt and left him paralyzed from the waist down. That man, serial killer Joseph Paul Franklin, was executed by the state of Missouri in 2013.
Before Franklin's death, Flynt had campaigned for his clemency. "If it was a deterrent, I'd support the death penalty, but it's not," Flynt told the Guardian at the time.
Flynt also sought permission to intervene in the inmates' lawsuit, which alleged that Missouri lethal-injection methods violated 8th Amendment protections against cruel and unusual punishment. Many of the records filed as part of the case were sealed, and Flynt wanted these records to be made public. A federal judge swiftly denied Flynt's request, holding that without a common interest with the inmates, a general interest in the subject matter didn't give Flynt standing to intervene.
With the help of the American Civil Liberties Union (ACLU) of Missouri, Flynt is now appealing that ruling. ACLU lawyers say it's a matter of of Flynt's First Amendment rights. "It could be any publisher, it could be any media outlet or any member of the public that's trying to get access to secret court records," Tony Rothert, legal director of the ACLU of Missouri, told St. Louis Public Radio.
"This case is about whether the media or the public have a right to ask a court to unseal records that the court has for some reason decided to keep secret."
The entire process of how Missouri procures and uses execution drugs is shrouded in secrecy—and recently scandal. State corrections officials repeatedly said that they don't rely on Midazolam, the drug involved in three botched executions in the U.S. last year. "We have no intention to (use Midazolam in executions)," Missouri's Director of the Department of Corrections, George Lombardi, said in a January 2014 deposition. "We have Pentobarbital that we use."
Pentobarbital is, in fact, what the state said would be used to kill Franklin in November 2013. But an investigation by St. Louis Public Radio found Missouri used Midazolam in all nine executions performed between November 2013 and September 2014.
If the state can't even be forthright about which drugs it is using, it's no wonder it keeps secret where the drugs from. But Missouri is far from the only state to obfuscate the origins of death-penalty drugs.
Part of the issue stems from the fact that European drugmakers won't sell to state corrections departments if they plan to use the drugs for executions. This has created an execution drug shortage in America. States don't really like to talk about how they're coping with this.
Because the drugs used in executions are still sold to U.S. entities for other purposes (including sometimes to state corrections' hospitals), it's possible some of them are still finding their way to death row inmates. States may also look to compounding pharmacies, which are pharmacies that don't manufacture drugs themselves but combine different drugs or alter the ingredients to tailor meds to individualized needs.
Correctional departments in places such as Missouri and Louisiana argue that state law allows the identity of those involved with executions to be kept confidential, and this includes the makers of execution drugs. Lawyers for condemned prisoners say without openness about the drugs used, there's no way to tell whether an execution is cruel or humane. And folks such as Flynt say the public has a right to know, too.
Last year several news organizations, including the Associated Press and Guaridan U.S., filed a separate suit seeking to shed sunlight on Missouri's lethal injection drugs. The state's Department of Corrections said this info was unavailable "pursuant to the state secret doctrine." The Missouri Supreme Court has previously rejected such a doctrine.
Fourteen media organizations, including The Washington Post and The New York Times, are supporting Flynt's fight to force more disclosure. A lawyer for the groups argued yesterday that Flynt should be allowed to join the inmates' lawsuit on First Amendment grounds. If the 8th Circuit rules in Flynt's favor, this will merely give him permission to intervene and ask that court records be unsealed. The case would likely be remanded to the district court for a decision on whether to actually unseal them.