It's Time To Argue About This Year's Oscar Nominations
There's a big gap between the blockbusters that people pay to see and the movies Hollywood awards itself for making.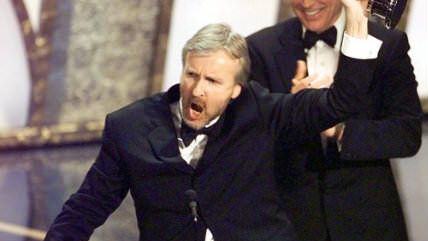 It's Hollywood awards season again, and this year's Academy Award nominees were announced this morning, so let's argue about them!
The biggest fights are going to happen in the Best Picture/Best Director categories. Eight pictures landed the coveted Best Picture nod this year: American Sniper, Birdman, Boyhood, The Grand Budapest Hotel, The Imitation Game, Selma, The Theory of Everything, and Whiplash.
Several of these nominees are almost certain to be out of the running, leaving a three-way race between Selma, Birdman, and Boyhood. I put Richard Linklater's Boyhood, a time-lapse coming of age story short over 12 years using the same actors, at the top of my own best-of-2014 list, so I would be happy to see it take the statue.
Selma's nomination is already generating a lot of discussion, as is the exclusion of Selma director Ava Duvernay from the Best Director category. I haven't seen the movie yet, so I'll leave that argument alone except to note that it's always a little bit weird to see a movie nominated in the Best Picture category but not in the Best Director category, as if a film could be the best movie of the year but not also the best directed. You can imagine a case for the distinction, of course, but the Academy's voting and nomination patterns don't make that case.
The weirdest inclusions on the Best Picture list are Clint Eastwood's American Sniper and Morten Tyldum's The Imitation Game.
Sniper is a just-okay movie based on a memoir by Iraq War sniper Chris Kyle that glosses over complications with Kyle's life story, takes an awful lot of storytelling shortcuts, and spends too many scenes explaining and declaiming its themes rather than illustrating them. Bradley Cooper's performance as Kyle is quite good, and Eastwood's direction is frequently solid, but the movie is far too hamstrung by its honorable intentions and its unwillingness to trust the audience.
The Imitation Game is, similarly, a just-fine biopic with a strong score and a great central performance by Benedict Cumberbatch as pioneering computer and cryptography researcher Alan Turing. It's fine, just fine, and Keira Knightley's performance as Turing's closest friend is wonderful, but it too takes historical liberties with its story, and the script and direction are far too pat.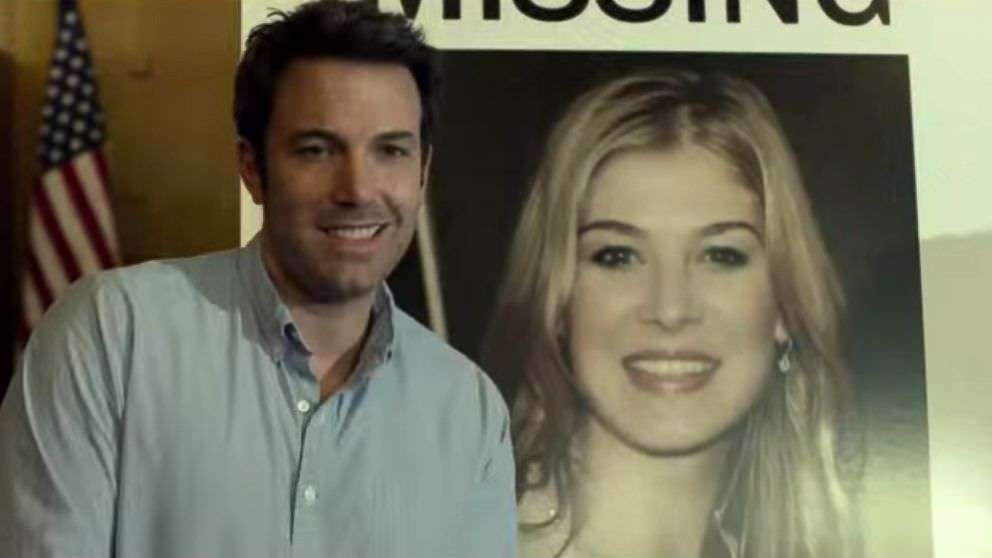 The biggest omission from both categories, meanwhile, is David Fincher's Gone Girl—a darkly funny, flawlessly directed thriller with a killer script by Gillian Flynn, adapted from her own best-selling novel. Bizarrely, Flynn was not even nominated in the Best Adapted Screenplay category. It's also, as Sonny Bunch argues, a culturally relevant film, and not just a twisted thriller.
Putting Gone Girl on the Best Picture list would not only have been the right thing to do from an artistic perspective, it also would have given this year's top award category some commercial appeal.
Right now, that's something the list doesn't have. As the good folks at Box Office Mojo note, the total combined domestic gross for all the best picture nominees is just $203 million. The average is just $25 million. The highest grossing film of the bunch is The Grand Budapest Hotel, a delightful but distinctly precious film from Wes Anderson that brought in $59 million. That's a strong showing for a Wes Anderson movie, but it's not a big hit.
The point is that these are not widely seen, popular movies that a lot of people care about.
Gone Girl, in contrast, earned $167 million at the domestic box office. It's a movie that a lot of people paid to see, and it's easily the best of the 2014's big box office winners.
I obviously don't think that the Academy has an obligation to nominate box office hits for big awards, but it would have made sense in this case, especially since the expansion of the Best Picture category, which used to be limited to five movies, but now can include up to 10, would have allowed Gone Girl to be nominated without bumping any of the other films.
Either way, though, the general lack of hits represented in this year's crop does suggest the gap between what Hollywood does for audiences and what Hollywood does, well…for itself. There are hits, and there are Oscar movies, but there's basically no overlap between them.
The expansion of the Best Picture category in 2009 was supposed to remedy this issue, allowing for a bigger field and thus the inclusion of more populist entertainment. But six years later, the divide between the summer blockbusters that lots of people see and the awards-season films that Hollywood congratulates itself for making is as wide as it's ever been. It's the lowest grossing set of nominees since the category expanded. And the exclusion of Gone Girl suggests that the Academy is not terribly interested in closing it.
Arguing about movies is half the reason to see movies, so, please, tell me where I'm wrong in the comments.