Supreme Court Rules Against Bank Robber in Forced-Accompaniment Case
9-0 decision affirming criminal conviction.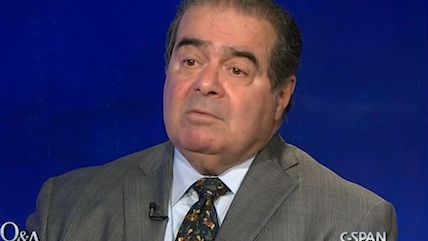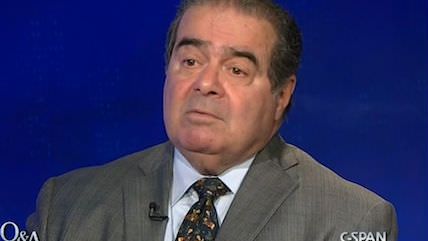 In a 9-0 decision issued today, the U.S. Supreme Court affirmed the conviction of bank robber Larry Whitfield under a federal statute which increases the penalties for anyone who "forces any person to accompany him" while robbing a bank or fleeing from a bank robbery. At issue in Whitfield v. United States was whether this statute applied to the facts of Whitfield's crime, in which he sought to escape a failed bank robbery by hiding inside the home of 79-year-old Mary Parnell. After entering Parnell's home via an unlocked door, Whitfield confronted the woman in her hallway and moved her to a nearby computer room. Parnell died a few minutes later in that room from a heart attack. According to Whitfield, because he only moved Parnell a "short distance," his actions did not amount to forced accompaniment and therefore should not trigger enhanced federal penalties.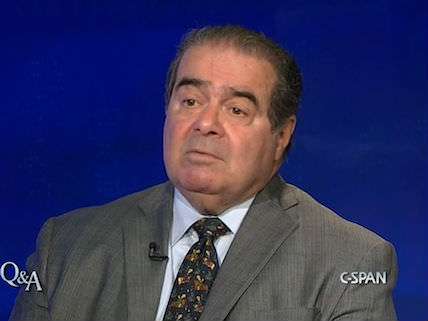 Writing for a unanimous Supreme Court, Justice Antonin Scalia rejected Whitfield's arguments:
It is true enough that accompaniment does not embrace minimal movement—for example, the movement of a bank teller's feet when the robber grabs her arm. It must constitute movement that would normally be described as from one place to another, even if only from one spot within a room or outdoors to a different one. Here, Whitfield forced Parnell to accompany him for at least several feet, from one room to another. That surely sufficed….
The Congress that wrote this provision may well have had most prominently in mind John Dillinger's driving off with hostages, but it enacted a provision which goes well beyond that. It is simply not in accord with English usage to give "accompany" a meaning that covers only large distances.
In short, Scalia concluded, "Whitfield forced Parnell to 'accompany him.'"
The Supreme Court's opinion in Whitfield v. United States is available here.