Charlie Hebdo Plans to Publish Its Next Issue On Schedule, With an Expanded Print Run
Defiance in the face of murder.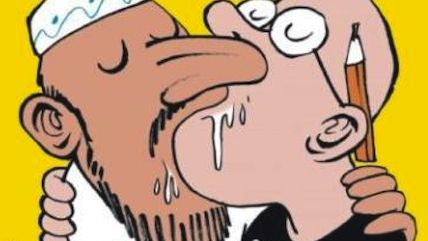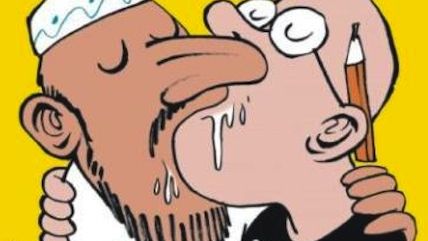 Even though 10 of its staffers were slaughtered yesterday, the satirical Paris paper Charlie Hebdo plans to publish its next issue on schedule—and with a bigger print run:
Charlie Hebdo will publish next Wednesday to defiantly show that "stupidity will not win," columnist Patrick Pelloux told Agence France-Presse, adding that the remaining staff will soon meet….

Richard Malka, the newspaper's lawyer, was reported by Le Figaro as saying one million copies will be printed instead of the usual 60,000. The edition will have just eight pages, however, half of the 16 previously.

Mr Pelloux said the publication would have to be put together outside Charlie Hebdo's headquarters which were not accessible following the massacre, AFP reported.
Here's what it says on Hebdo's homepage right now, as filtered through Google Translate: