Marijuana Use Rose in Colorado and Washington Last Year. Boo?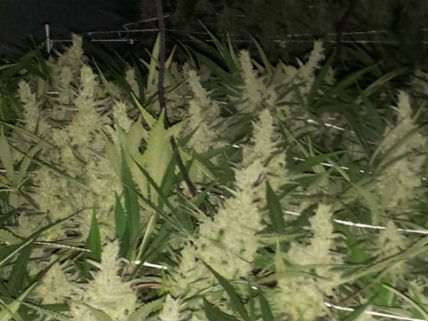 Recently published data from the National Survey on Drug Use and Health (NSDUH) indicate that cannabis consumption rose in Colorado and Washington after voters in those states approved legalization at the end of 2012. The numbers, reported as two-year averages to compensate for small sample sizes, show the rate of past-year marijuana use among Coloradans 12 and older rising from 16.2 percent in 2011-12 to 18.9 percent in 2012-13; the rate of past-month use rose from 12.2 percent to 14.9 percent. In Washington, meanwhile, past-year use rose from 15.4 percent to 17.5 percent, and past-month use rose from 11.9 percent to 13.7 percent. All of those increases are statistically significant and larger than the increases in the corresponding national rates.
Did legalization contribute to these increases in consumption? Possibly, although marijuana use was already rising in both states before the 2012 votes and the legal changes between 2012 and 2013 were limited to abolishing penalties for possession and (in Colorado) for sharing and home cultivation. Legal recreational sales did not begin until this year.
Are the increases cause for alarm? The editorial board of The Denver Post thinks so. In an editorial published yesterday, the paper calls the Colorado numbers "disturbing," saying "there's no way to put a positive spin on the latest news on marijuana use in Colorado since the passage of Amendment 64," the state's legalization measure. I disagree: By itself, rising cannabis consumption should count as a benefit of legalization, since it indicates an increase in consumer satisfaction. There may be costs as well, but at this point their nature and magnitude are not clear.
The impact of legalization on car accidents, for instance, will require years to assess. Since alcohol has a more dramatic effect on driving ability than marijuana does, legalization could reduce traffic fatalities if more pot smoking is accompanied by less drinking. So far that sort of substitution has not happened in Colorado, where past-month alcohol consumption rose slightly between 2011-12 and 2012-13, although the change was not statistically significant. Washington, by contrast, saw a statistically significant drop in past-month alcohol use.
What about underage marijuana consumption? According to the NSDUH, it rose slightly in Colorado and fell slightly in Washington; neither change was statistically significant. Another survey found a small, statistically insignificant drop in marijuana use by Colorado teenagers between 2012 and 2013. Again, these numbers precede the opening of state-licensed pot shops, so they do not show whether diversion from adult buyers is boosting underage consumption.
Whatever the costs of legalization, of course, they need to be weighed against the costs of prohibition, which include the frustration of consumer desires as well as the direct effects of criminalization and the problems associated with a black market. Some might even argue that a utilitarian weighing of costs and benefits is inappropriate in this context, since nothing can make it just to punish people for actions that violate no one's rights.
Addendum: Chris Goldstein notes that the increases in self-reported cannabis consumption may reflect a greater willingness to admit marijuana use now that it is no longer a crime under state law.