Requiring Abortion Doctors to Narrate Ultrasound Violates First Amendment, 4th Circuit Rules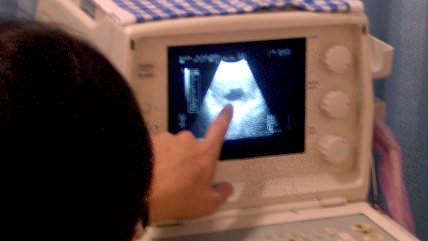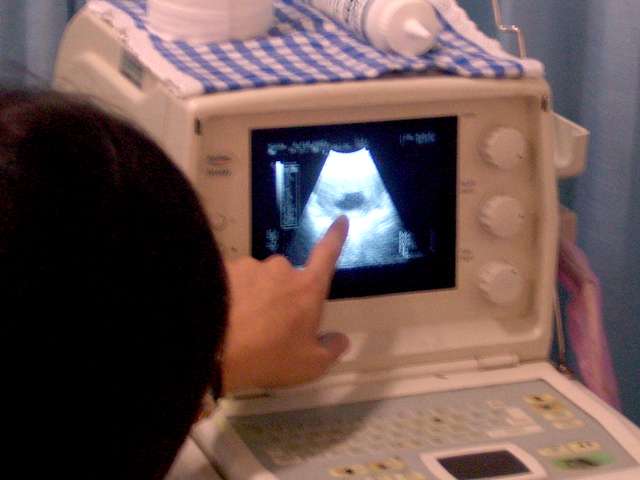 A North Carolina law requiring physicians to perform an ultrasound, display the sonogram, and describe the fetus to women seeking abortions has been struck down by the U.S. Court of Appeals for the 4th Circuit. Because the intent of these directives is ideological in nature, rather than medically necessary or required for informed consent, they represent compelled speech and are thus in violation of the First Amendment, the court held.
Under the "Women's Right to Know Act", passed in 2011, North Carolina physicians must perform the above actions even if a woman "avert(s) her eyes" from the sonogram and "refus(es) to hear" the description. It was originally vetoed by Gov. Bev Purdue but her veto was overruled by the state's General Assembly. Since then it has been the subject of ample legal controversy, culminating in its coming before the federal appeals court in October.
In an opinion filed today, Judge J. Harvie Wilkinson III—joined by Chief Judge William Byrd Traxler, Jr., and Judge Allyson Kay Duncan—affirmed the U.S. District Court for the Middle District of North Carolina's contention that the state's ultrasound act was unconstitutional. "This compelled speech, even though it is a regulation of the medical profession, is ideological in intent and in kind," wrote Wilkinson.
"The means used by North Carolina extend well beyond those states have customarily employed to effectuate their undeniable interests in ensuring informed consent and in protecting the sanctity of life in all its phases," Wilkinson continued. "We thus affirm the district court's holding that this compelled speech provision violates the First Amendment."
The judges cited the 1977 case Wooley v. Maynard, in which the court held that "the right to speak and the right to refrain from speaking are complementary components of the broader concept of 'individual freedom of mind'", and the 1994 case Turner Broad. Sys. Inc. v. FCC, which said that regulations compelling ideological speech "pose the inherent risk that the Government seeks not to advance a legitimate regulatory goal, but to suppress unpopular ideas or information or manipulate the public debate through coercion rather than persuasion."
While "abortion may well be a special case because of the undeniable gravity of all that is involved," Wilkinson noted, "it cannot be so special a case that all other professional rights and medical norms go out the window. While the state itself may promote through various means childbirth over abortion, it may not coerce doctors into voicing that message on behalf of the state in the particular manner and setting attempted here."