U.S. Attorney's Office Refuses to Talk About Ramarley Graham Investigation or About the Process of Investigating Deaths in Police Custody in General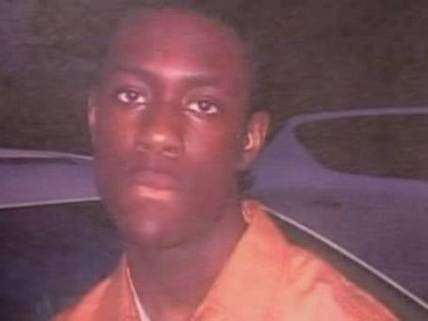 This morning I called the U.S. Attorney for the Southern District of New York, the office responsible for investigating the death of Ramarley Graham, a teenager shot by an NYPD officer who was chasing him over the alleged purchase of a small amount of marijuana. Graham was killed in February 2012. A grand jury indicted the officer, Richard Haste, but a judge threw the indictment out because he said the prosecutor failed to tell jurors about the cop's claim that other cops told him Graham was armed. A second grand jury declined to indict.
Last August, the U.S. Attorney for the Southern District of New York announced they would be reviewing the case. More than a year later, this September, they confirmed an investigation was under way. Meanwhile, Attorney General Eric Holder announced yesterday that the U.S. Attorney for the Eastern District of New York would be looking into the death of Eric Garner. The general increase in the attention paid to stories of police violence since Graham's death in 2012 and the earlier conclusion to the local prosecutorial process related to Garner's death means there's not a year and a half pause between the incident and the Department of Justice (DOJ) looking into it.
These investigations take time and the DOJ is tight lipped about them. A spokesperson for the U.S. Attorney for the Southern District refused to provide any comment about the Ramarley Graham investigation or about investigations of deaths in police custody in general. Each case may be different, and the kind of blanket refusal to comment is almost certainly the standard here, but as more and more people clue in to how systemic the problem of police violence is, the DOJ ought to consider being more transparent about these investigations. The department's done a relatively good job initiating pattern and practice and other civil rights investigations into the actions of police departments around the country, and Americans deserve to know more about how federal oversight of local police actions looks and works.
Reason's annual Webathon is underway! Your (tax-deductible!) gift will help Reason magazine, Reason.com, and Reason TV bring the case for "Free Minds and Free Markets" to bigger and bigger audiences. For giving levels and associated swag, go here now.