National Guard Steps Up Role in Ferguson
Tuesday night was much calmer than Monday
The St. Louis area experienced a relatively calm night Tuesday. The scenes at protests in Ferguson and across St. Louis were quite different than those that broke out immediately following the announcement that Darren Wilson would not be indicted in the shooting death of Michael Brown.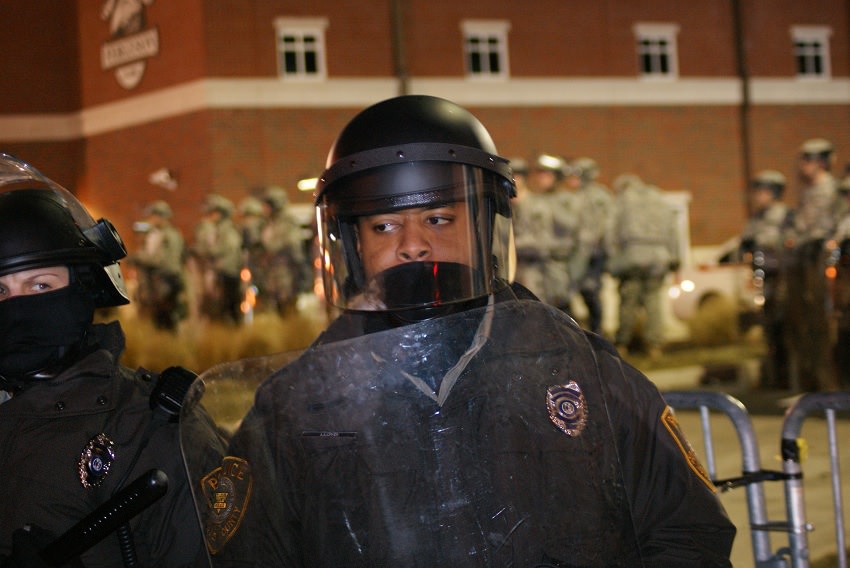 Monday night, 12 building fires were set, and several dozen windows were broken out. Widespread gunfire was reported throughout the night, which lead to a temporary flight restriction at Lambert-STL airport and a decision to, at times, keep firefighters from approaching burning buildings in unsecured areas. The burned body of a 20-year-old man was also discovered in a car very close to where Michael Brown was killed, but it is unclear at this time what connection that may have had to the ongoing unrest in Ferguson.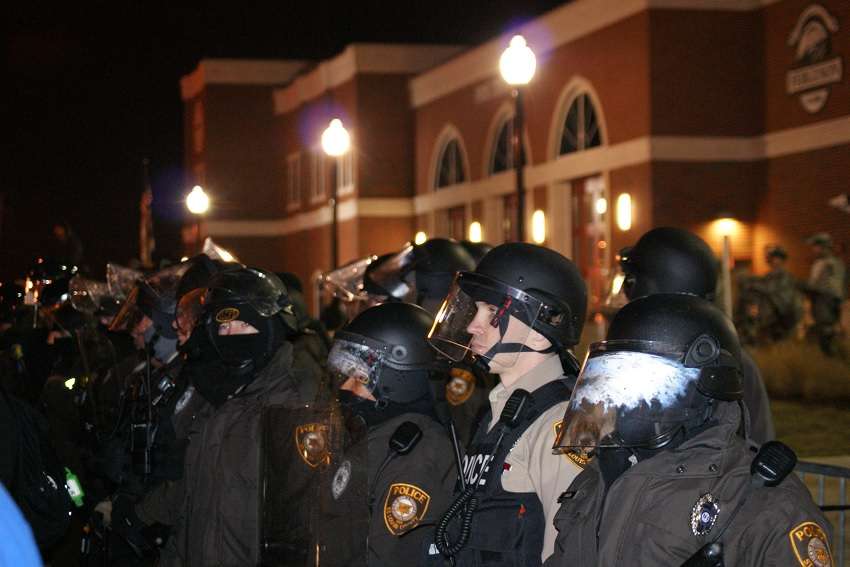 Monday's violence and damage led to strong criticism of officials for underutilizing the National Guard to prevent law breaking. On Tuesday, Governor Nixon announced he was tripling the number of troops responding, and their presence was quite visible. National Guard troops also played a different role than they did the night before, with soldiers actually going into crowds of protestors to make arrests. Troops were also stationed in front of businesses on at-risk roads—something the already looted/burned businesses would have no doubt appreciated the night before.
When asked if he had been unprepared on Monday night, Captain Ron Johnson of the Missouri State Highway Patrol said that, "none of us could have imagined last night would be what it was…we've never seen anything like this." I'm guessing the man isn't getting much sleep these days, but it's fairly alarming that the on-scene commander of the Highway Patrol wasn't familiar with, or hadn't taken any lessons from, past instances of unrest following controversial and racially divisive judicial decisions.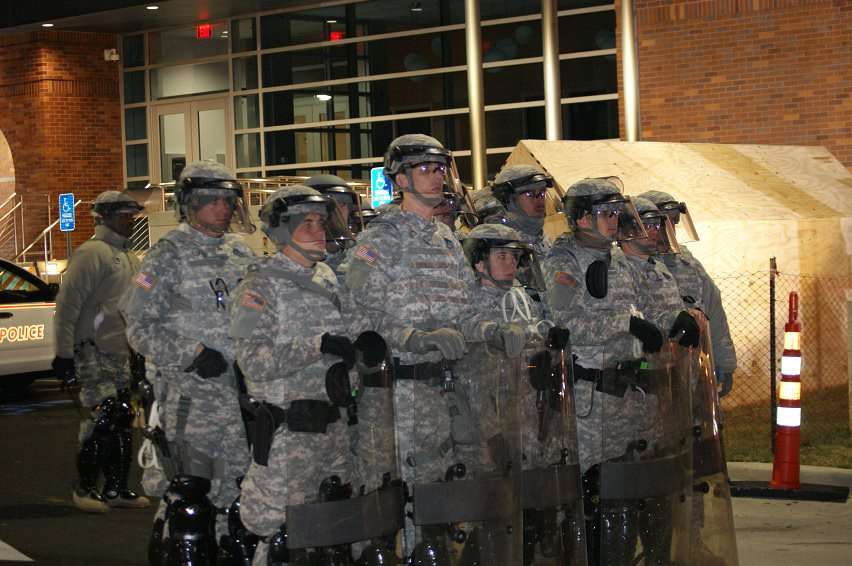 The St. Louis County Police Chief John Belmar reported in his semi-regular 1:30 am press conference that 44 arrests were made Tuesday night, 15 fewer than the night before. Of these, 40 were for failure to disperse/obey a lawful order, and four were felony arrests. One person was charged for an illegal weapon, and three were charged with assaulting police officers. He also announced that windows were broken out at Ferguson City Hall, and a Ferguson police car out front was set ablaze. Police moved in with riot gear and fired tear gas to clear the area (this was the only time tear gas was used last night). Additionally, a number of businesses' windows were broke and one private citizen's vehicle was burned, but no building fires were reported and there was only one known case of attempted looting. The unrest from Ferguson is far from over, but things appear to be getting calmer as the area tries to move beyond the grand jury decision.