Buffalo Police Shot 92 Dogs Since 2011; More Than a Quarter By One Cop Alone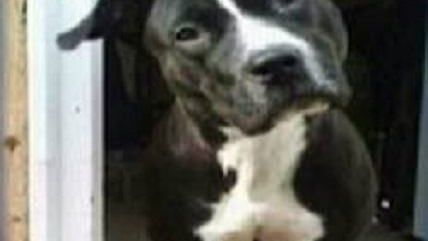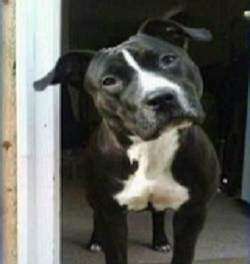 Police in Buffalo have shot 92 dogs since January 1, 2011, 72 fatally, according to WGRZ, which requested use of force reports for its report on police puppycides in Buffalo. WGRZ begins with an incident from June of last year, when police shot an Iraq war veteran's six-month-old pitbull Cindy—an incident still being investigated internally.
It gets worse:
During the time period analyzed by WGRZ-TV, one individual officer shot 26 dogs, killing nearly all of them. In the years 2011 and 2012 alone, this officer killed as many dogs in the line of duty as the entire NYPD.

The Buffalo Police Department does not train specifically for canine encounters, according to Richards, even though dozens of other police departments across the United States have recently implemented new training procedures to deal with dogs. Unlike other departments, officers in Buffalo do not use Tasers, spray or other tools to contain animals in a non-lethal manner.

"It has not come to that point in Buffalo," Richards said, "that we've implemented any of those other techniques."
Police, and WGRZ, attribute many of these shootings to "high-intensity raids and search warrant executions, which often involve split-second decisions and fast-paced pursuits of armed and dangerous subjects." The police department says it's executed 357 search warrants this year, and claims to respond to 1,000 calls a day.
WGRZ compared Buffalo's dog shooting total, which comes out to 23 per year from 2011 to 2014, to other cities. Cincinnati, of similar size, saw 7 dog shootings per year in the same time period. WGRZ also found 36 dog shootings by the NYPD in 2011 and 2012, with only 21 fatalities in that period, at least 90 per year in Chicago between 2008 and 2013, at least 50 police shootings of dogs in Milwaukee between 2000 and 2008, and at least 37 per year from 2009 to 2012 in Southwest Florida.
Some police departments train their officers how to interact with dogs using live animals, but Buffalo's police chief rejected that idea, saying he's never heard of it. He should WGRZ's whole report, and so should you, here.
h/t sarcasmic