Kentucky Deputy Won't Be Charged In Shooting Death of 19-Year-Old Trying to Leave a Party
Although the portion of the video of the incident that was publicly released (see this May Hit and Run entry) made his story seem improbable—as it seemed to show him approaching her departing car from the side with her front well past him—a grand jury in Boone County, Kentucky, faced with a prosecutor's death investigation evidence concluded that Samantha Ramsey did indeed represent a threat to the life of Deputy Tyler Brockman such that he was justified in shooting her four times from the hood of her car, into a car with three other passengers.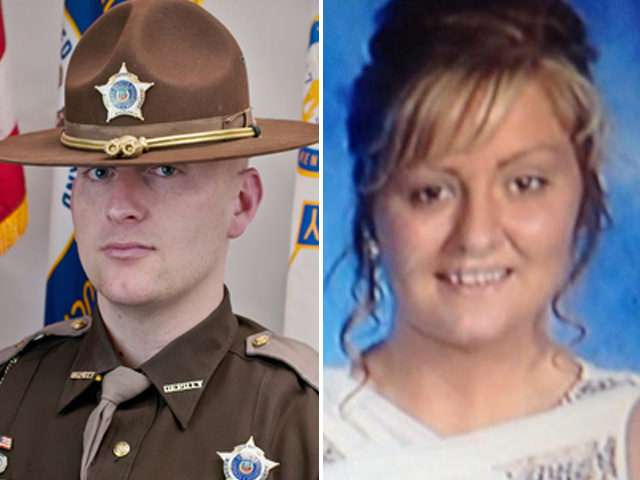 Brockman was breaking up a party from which Ramsey and her friends were trying to leave, and he suspected she might be legally impaired. According to the investigator's report, she was, on both alcohol and marijuana.
The forensic report said tire tracks matching the car are on his foot boot, and that she indeed made a sharp left turn into him and knocked him to the hood of her car, making the shooting justified.
Accounts of the grand jury decision from Cincinnati's WCPO-TV, Cincinnati.com, and WKRC Local 12 from Cincinnati.
From the WCPO report:
One of Ramsey's passengers described it differently.

"We saw three cars, so we thought we could go pass," said Bobby Turner, who was in the backseat behind Ramsey when she was shot. "The officer was talking to somebody else. We was listening to music in the car. We didn't know the police was talking to us… I just saw him jump on the hood and start shooting."

From his perspective across the street, Josh Pitts of Covington said it appeared Brockman leapt onto Ramsey's vehicle.

"As she was trying to make a turn and leave the party, he jumped on the car and pulled his gun out and shot four times through the window and hit the girl," Pitts said.