Texas Prosecutor Wants to Send Adrian Peterson to Jail Because He Admitted to Smoking a "Little Weed"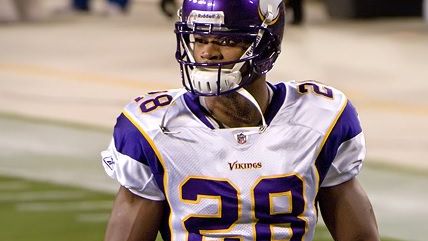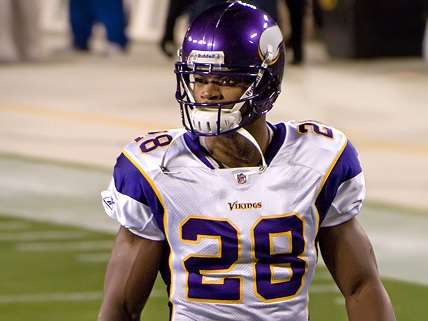 Vikings running back Adrian Peterson, who was charged with felony child abuse after a doctor found bruises along his four-year-old child's leg, submitted to drug testing as part of his $15,000 bond, and reportedly admitted to an employee at the drug testing agency that he "smoked a little weed."
Now the prosecutor in Montgomery County, Texas, wants to revoke Peterson's bond and send him to jail because of his admission. USA Today reports:
"In light of this statement, and the fact that it was made during the urinalysis testing process, and the term 'weed' is a common slang term for marijuana, the state argues that the defendant has smoked marijuana while free on bond for the current offense," the Montgomery County District Attorney's office wrote.
Peterson is on the Exempt/Commissoner's Permission list, meaning he's supposed to "remain away from all team activities" and wouldn't have to take any tests for the NFL, which prohibits marijuana use for its players. More than 30 players have been suspended from the NFL for non-steroid substance use in 2014, about half of which are for performance enhancing drugs.
Drug testing is a common condition for being released under state supervision. Peterson's trial is scheduled for December 1 but may be postponed if a judge recuses himself for calling members of the media "attention whores."