Uber and Lyft vs. City Hall
Jim Epstein in Wisconsin Interest Magazine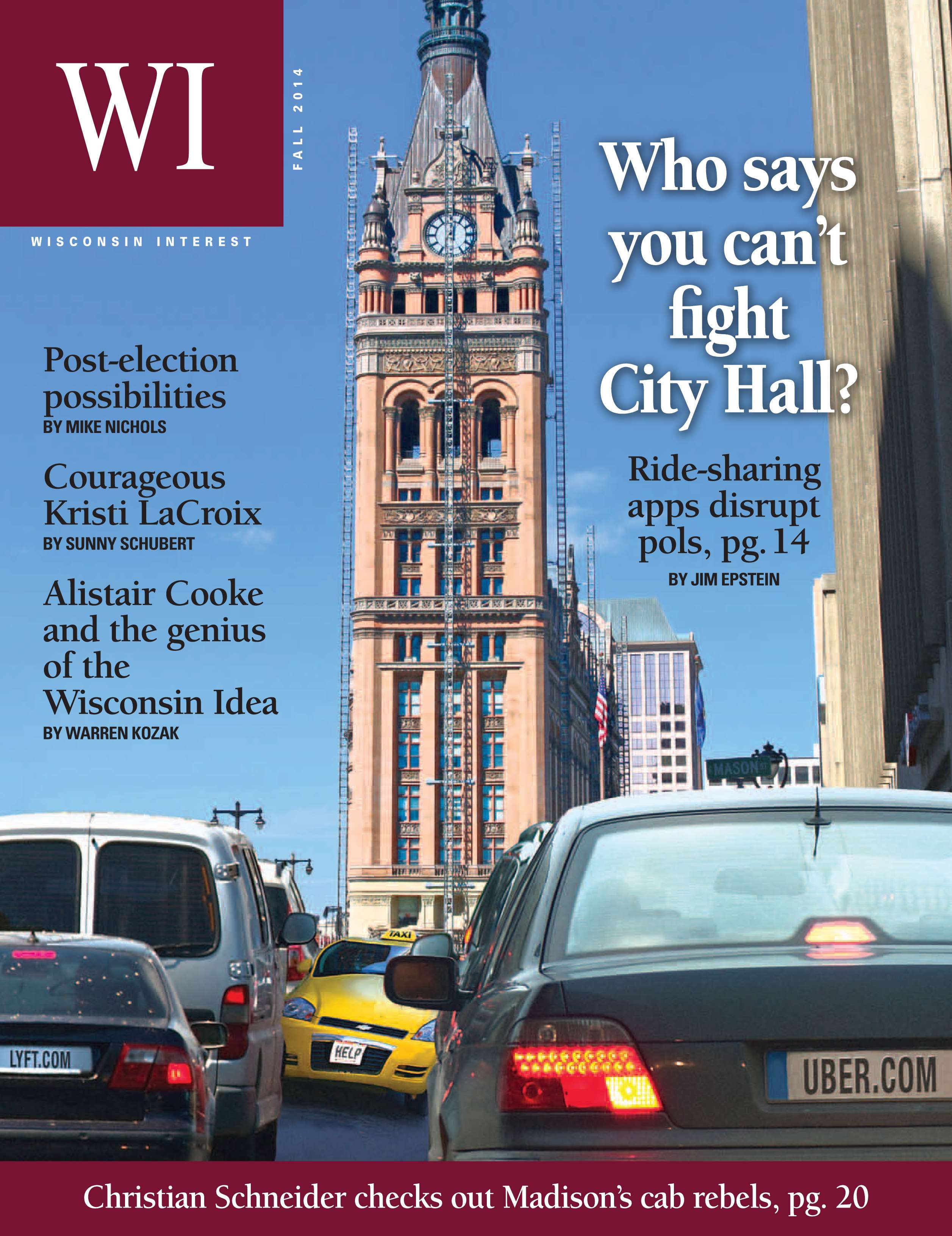 I've got a cover story in the latest issue of Wisconsin Interest Magazine looking at how Uber and Lyft have turned the cab business—and politics as usual—upside down in the Badger State. Here's an excerpt:
"All of a sudden on a weekend in downtown Milwaukee there were hundred of cars to choose from if you want to get home from the bars," says Anthony Sanders, who was the lead attorney for the Institute for Justice in the Milwaukee lawsuit. "The drivers were more confused than anyone because for the longest time you could barely get a job driving, let alone own your own vehicle," he says. "It was just marvelous to watch it all play out."

Milwaukee's taxi regime unraveled at an astonishing pace. Ald. Robert Bauman, who sponsored the legislation that boosted the number of permits by 100, came out with a new bill lifting the cap altogether and legalizing services like Uber and Lyft. Bauman's bill was a model of laissez-faire governance, mandating that drivers submit to regular vehicle inspections but little more. The legislation sailed through the council, and in August, Mayor Tom Barrett added his signature.

Uber and Lyft transformed the city's taxi laws by throwing a wrench in the political sausage factory. The city's 1992 cap came into existence in the first place because permit holders, with much to gain, hired the law firm of Adelman, Adelman & Murray to lobby the council to impose a cap. The bill passed the council without getting much attention because future drivers and the general public—those most hurt by the cap—weren't clued in, so they didn't know to object.

Uber and Lyft clued them in.