Gay Egyptians Worry the Government Has Been Using a Hookup App to Track Them
Grindr: tool of the state?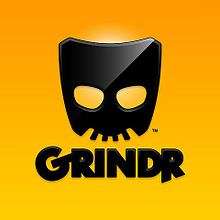 From the your-tool-of-liberation-might-be-turned-against-you files, here's a development in Egypt, where the regime's regression to police-state status has included a crackdown on gay men. Activists claim that the government has used Grindr, a gay hookup app, to locate and incarcerate men seeking sex. (If so, the pleasure police there are more sophisticated than their counterparts in Turkey, who simply banned the app.)
Here's a Cairo Scene report from August:
A source close to the gay and lesbian community claims that the apps are putting the country's homosexuals in danger.

"It's a bad system right now," he said. "There have been a number of arrests in the last few months linked to these applications. They are using technology to triangulate the location.

"It is possible to tell a user's position within a few hundred metres, and many users include personal pictures, making them easily identifiable to cops."
Evidently the folks at Nearby Buddy Finder—yes, that's what the company is called—were listening. Yesterday The New York Times reported that Grindr has "disabled the feature that discloses how far other users in Egypt are."