U.S. Sanctions on Russia Cause Kalashnikov Rifle Price Surge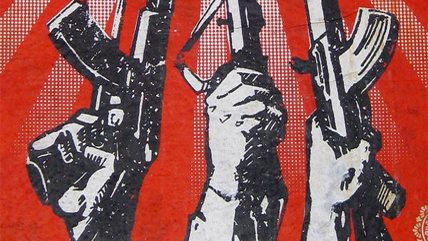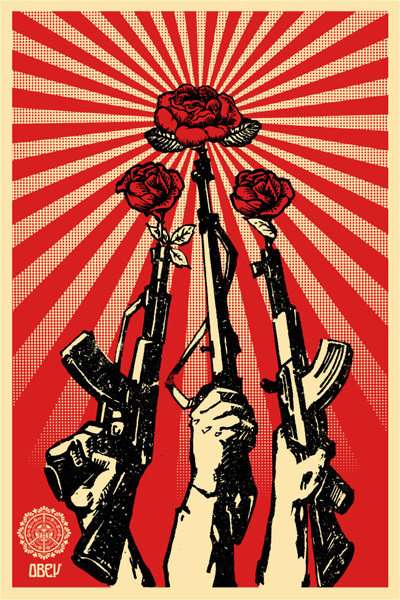 Here's an interesting result of America's economic sanctions on Russia: The demand for Kalashnikov rifles (of AK-47 fame) has skyrocketed and average price for one has more than doubled since an import ban on one major producer took effect earlier this year.
The Moscow Times reported earlier this week:
Kalashnikov Concern, the company that produces the most popular line of civilian-use Kalashnikov rifles, the Saiga, was blacklisted by the U.S. in July. By September, U.S. distributors reported that their stocks of genuine Russian-made Kalashnikovs had been cleared.

"As a result, an active resale market for Kalashnikovs has arisen," Russia's new trade representative to the U.S., Alexander Stadnik, said in an interview published Tuesday by news agency TASS, Though there are several non-Russian Kalashnikovs still available in the U.S., American gun owners want the real thing, he added.

Stadnik said the average price of a Kalashnikov rifle in the U.S. on the resale market has already hit $1,500, compared to its previous off-the-shelf price of $600.

Even before the U.S. imposed sanctions against the Kalashnikov Concern, the largest Russian manufacturer of the iconic weapons, consumer demand in the U.S. for Kalashnikov rifles exceeded supply by almost 200 percent.

Sales of civilian Kalashnikov rifles made up about 50 percent of Kalashnikov Concern's sales before sanctions.
The ban, which took effect July 17, is part President Barack Obama's Executive Order 13662, which was issued in response to Russia's invasion of Ukraine. Later in July, the U.S. and E.U. shifted their policy from narrow, targeted sanctions against Vladimir Putin's cronies to broader, industry-wide ones after the shooting down a passenger plane carrying nearly 300 civilians, a crime Russian-backed forces are believed to be responsible for. Obama continues to pile more sanctions on Russia, and recently lauded his actions as the "only reason" there's a ceasefire in Ukraine.
But, what are you to do if you want an authentic Russian weapon these days? The Times notes that another Kalashnikov manufacturer, Molot, has not been hit by sanctions, so their guns are still available. And, the Kalashnikov Concern weapons already in the U.S. before the ban are safe. Alternatively, courtesy of none other than Mother Jones, you can learn how to build your own legal, untraceable AK-47.