Another Oklahoma Cop Charged With Serial Sexual Assault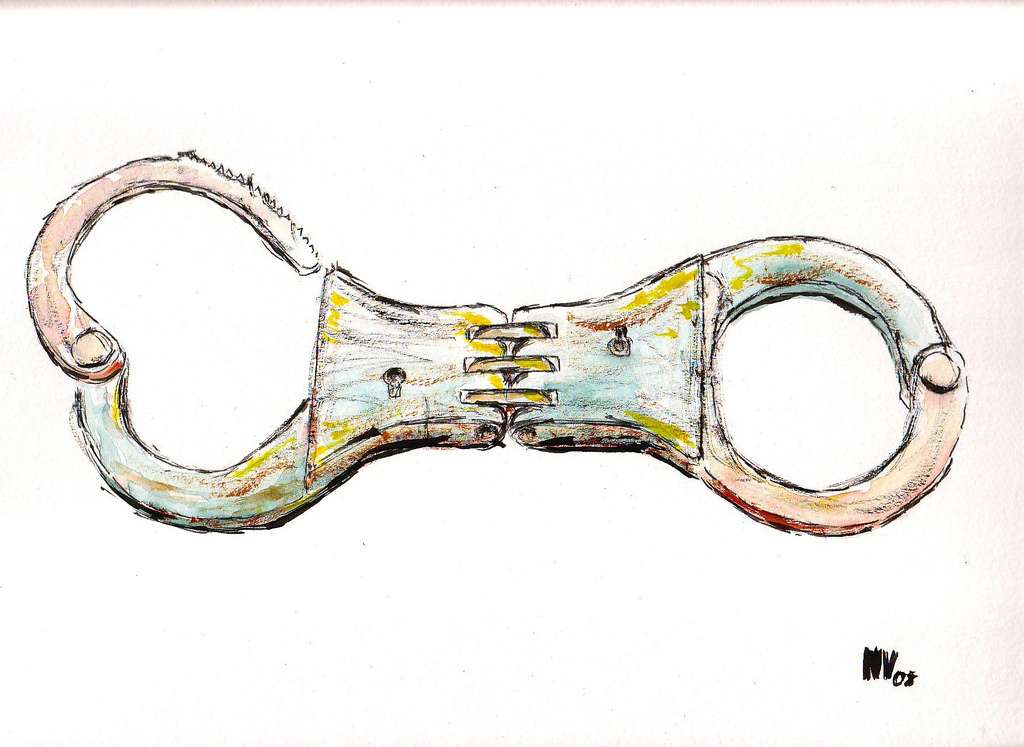 Oklahoma law enforcement seems to have something of a sexual assault problem. On Tuesday, Tulsa County Deputy Gerald Nuckolls, 26, was arrested amid accusations that he sexually assaulted two women while on duty. Though Nuckolls hasn't been formally charged yet, authorities say he admitted to coercing some six other women into sexual acts.
On Monday, the Oklahoma Highway Patrol arrested state trooper Eric Roberts, 42, on complaints that he kidnapped and sexually assaulted three women while on duty. The department began investigating Roberts in July after a woman reported being pulled over by Roberts and then raped.
And in August, Oklahoma City officer Daniel Ken Holtzclaw, 27, was charged with raping or sexually abusing seven people. The alleged victims, all black women, say Holtzlcaw forced them to expose themselves, perform oral sex on him, or have intercourse with him in order to avoid arrest.
So what's going on with Oklahoma police culture? Sadly, nothing that's not happening all around the country. "In any given month, there are multiple reports of on-duty cops raping women," Nicole Flatow at Think Progress notes. For example, let's take a look at March, 2014:
• Baltimore officer Martez Johnson was charged with raping a woman he drove home from the scene of a car accident; his trial started this month.
• San Jose police officer Geoffrey Graves was charged with raping a hotel maid after she called 911 to report being assault by her husband; a preliminary hearing is set for October 1.
• In North Port, Florida, officer Michelle Turner was charged with sexual battery after an alleged victim claimed Turner and her partner (who committed suicide in March) handcuffed and assaulted her at a party.
• Former Irwindale, California, police officer David Paul Fraijo was charged with kidnapping and sexually assaulting a woman after pulling her over for a traffic stop.
• Odessa, Texas, officer Salvador Becerra was arrested after three women came forward saying they were touched innapropriately by Becerra during traffic stops and another said he forced her to perform oral sex on him after finding an open container in her vehicle.
• Detroit officer Deon Nunlee was charged with sexually assaulting a woman after being called to her home to investigate a domestic violence incident in 2013.
As Flatow writes, these incidents "illustrate the ways in which women are victims of police violence, too." And holding officers who commit sexual violence accountable seems (surprise, surprise) like just as much of a weak spot for U.S. police departments than holding officers accountable for any other crimes they commit.