Chattanooga Cop Tries to Start Relationship With Rape Victim, Flirted With Homicide Victim's Mom, Accused Critic of Racism, Still Employed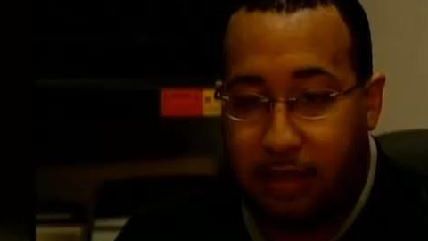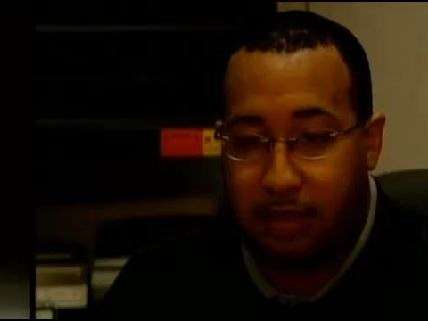 Chattanooga's Karl Fields is one of those cops police departments and city governments ought to have the ability to dismiss at will. He's been the target of at least five internal affairs investigations, ranging from drunk driving and undermining his superiors to the latest, sending inappropriate text messages to the victim of a rape he was investigating about staring at her body.
The latest scandal Fields is in has led previous wrongdoing to surface. The Times Free Press in Tennessee relays a frightening story about Fields' treatment of a homicide victim's family:
[The father of homicide victim Antonio Taylor, Gary] Fields made Gary Taylor uncomfortable, especially when the officer talked with Taylor's ex-wife, Antonio's mother. Taylor thought Fields was flirting with her.

"I was like, 'This man is weird,'" Taylor said. "You could just tell his intention wasn't to find a killer.

"His intention was to get in someone's pants."

Taylor, who lives in Atlanta, said he asked police administrators to appoint a new investigator to his son's homicide case, but nothing happened. He said he called the mayor's office and the district attorney to express concerns. Still nothing. He confronted Fields about the flirtatious attitude toward his ex-wife.

And then, Fields filed a criminal charge of harassment against Taylor, alleging that Taylor texted him so much that Fields did not have time to do his job. Fields accused Taylor of sending threatening and racial texts and faxes.

When he learned about the warrant in December 2012, Taylor turned himself in. The arrest kicked off a months-long legal battle.

By Jan. 28, 2014, documents given to the Times Free Press show, prosecutors still had not provided Taylor's defense attorney with any phone logs, recordings or other proof of harassing calls, despite a hand-delivered request for the information five months earlier.
The charges were dropped only in July, even though there was apparently no evidence of the "crime" of which Fields accused Taylor. Fields, who is black, also appeared to play the race card, as the reference to "racial texts" (never produced for defense attorneys!) suggests. Fields is also married.
Despite having to deal with being harassed by an officer who was supposed to be investigating his son's murder and by the legal system at large, perhaps Taylor ought to feel lucky that the prosecutor in his case didn't think second guessing cops wasn't part of his job. Fields was, unsurprisingly, not charged in relation to the filing of false charges against Taylor despite the lack of evidence Taylor had done anything wrong. Meanwhile, despite evidence that Fields did in fact inappropriately text a victim of a rape he was investigating, and tried to start a relationship, he has been placed on "administrative leave" but not fired. Defense attorneys, naturally, are starting to question evidence collected by Fields that implicates their clients in crimes.