Prison Time for Pennsylvania Mom Who Bought Abortion Pill Online for Teen Daughter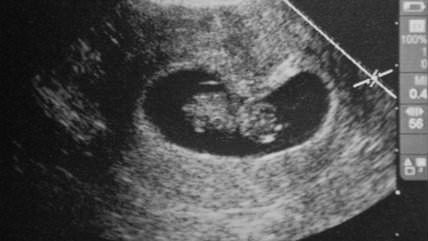 Jennifer Ann Whalen will spent 12 to 18 months in prison for illegally obtaining the abortion pills misoprostol and mifepristone for her 16-year-old daughter. Whalen, a nurse's aid, ordered the drugs from an online pharmacy in Europe, violating a Pennsylvania law that abortion must be performed by a physician. On Friday, a judge sentenced Whalen to the prison time plus a $1,000 fine and 40 hours of post-prison community service for the felony offense.
Whalen said her teen daughter wanted to terminate her pregnancy, but the nearest abortion clinic to their home in Washingtonville, Pennsylvania, was 74 miles away. Per state law, anyone seeking an abortion must first visit a clinic for a counseling session and then wait at least 24 hours before having the procedure or obtaining the abortion pill (referred to as a "medical abortion"). Getting the pill at a clinic generally costs between $300 and $600; the drugs Whalen obtained for her daughter online were $45.
But the girl experienced severe cramping and bleeding—a not uncommon side effect of misoprostol and mifepristone. Whalen took her to the local hospital, which is how the matter came to the attention of authorities.
People still talk about the repercussions of restricting abortion access by invoking coat hangers and "back-alley" abortions. But in the 21st century, women who can't legally terminate pregnancies are probably more apt to turn to online pharmacies. "There are thousands of websites selling Cytotec for as little as $45 to $75," The New Republic reported in 2012.
Even if there's nothing wrong with the quality of these online drugs, a number of women who take them will inevitably end up needing medical attention. In some 2 to 8 percent of cases, the abortion pill regimen fails and surgical abortion is still required. Failure to seek medical attention could result in fatal infections. But as we see in Whalen's case, seeking medical attention can result in prison time.
While the fact that Whalen was obtaining the drugs for her daughter will surely be a fixation for some, that's not necessarily what this case turns on (note that she didn't force or trick her daughter into taking it). An adult woman who ordered the pills online for herself could still be held criminally liable for "performing" her own abortion in Pennsylvania and many other states.
"A practitioner might be able to perform this, but a lay person is not permitted to take this kind of responsibility which is a huge responsibility," wrote Montour County Judge Gary Norton in his decision concerning Whalen.
But unlike surgical abortions, taking the abortion pill is something a lay person can very easily do on their own, practically speaking. Medical supervision is still important to see that the pill is used properly—it's only recommended in the first 9 weeks of pregnancy—and in case complications arise; it could, however, be done via video consultation for women unable to get to a clinic in person. (For research on the safety of this process, see here.) Yet laws prohibiting precisely this are becoming more common, with at least 11 states specifically banning "telemedicine" abortion. Others specifically bar nurse practitioners from dispensing the drugs, requiring a physician to be present in the room.