Ukraine: U.S. Troops Coming Next Week. Report: Russian Drones on Front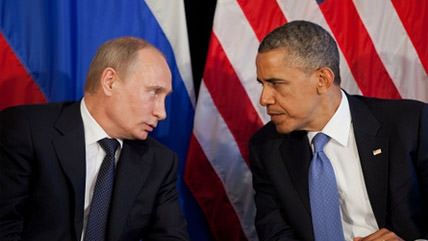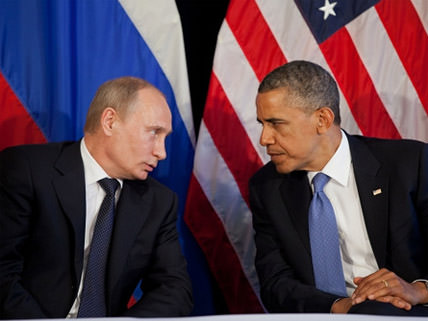 Today the Pentagon announced that U.S. troops will be in Ukraine next week training with NATO allies.
From the Associated Press:
200 U.S. soldiers will participate in an exercise in western Ukraine starting next week. It would be the first presence of American ground troops in Ukraine since the crisis with Russian-backed separatists began.

The annual exercise, called Rapid Trident, involves forces from 15 nations and will not involve live firing of weapons. A Pentagon spokesman, Col. Steve Warren, said it will be a peacekeeping exercise with training through Sept. 26 in convoy operations, patrolling and methods of countering improvised explosive devices, or IEDs. …

The Pentagon also announced it has delivered more non-lethal aid to the Ukrainian military, including helmets, explosive ordnance disposal robots, sleeping mats, jackets, radios, body armor and first-aid kits.
Whether this sort of aid is ultimately helpful is questionable. "In a pure armed conflict, Russia will beat Ukraine 100 times out of 100," explains Russian policy expert Mark Adomanis. "The only way Ukraine can win is if it isn't purely military."
Speaking from Estonia, President Barack Obama today called upon NATO, which is hosting a summit in Wales tomorrow, to make "concrete commitments" to protect Ukraine against Russia's "brazen assault."
Ukrainian President Petro Poroshenko said that Putin today agreed to a cease-fire, but a Kremlin aide was quick to amend that "Russia cannot agree on a cease-fire as it is not a participant in the conflict." Either way, Ukraine's prime minister calls Putin's plan "deceptive," as it involves Ukraine withdrawing troops of its war-torn eastern regions.
Although Russia maintains that it is not responsible for the war, the Organization for Security and Co-operation in Europe, which has an Observer Mission (OM) on the front
observed a clear reversal in the flow of people crossing the border (more people exiting the Russian Federation into Ukraine). The OM observed an increased military activity principally of unmanned aerial vehicles (UAVs) in the vicinity of the Border Crossing Points. The OM heard considerable artillery detonations from the Donetsk Border Crossing Point.
And, hundreds of mothers of Russian soldiers are demanding to know what has happened to their sons. Russian media yesterday reported that Russia's entire 1st squadron of the 76th Pskov Airborne Division was killed in Ukraine.
France has cancelled its sale of two warships to Russia, citing its aggression against Ukraine.
And, in related news, the de facto leader of Crimea installed by Russia since it invaded and annexed the peninsula from Ukraine has said some truly worrisome things about homosexuals: "We in Crimea do not need such people."